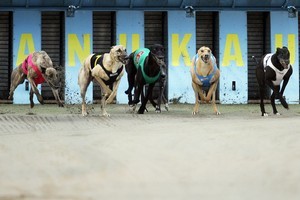 The Denis Schofield-trained Lachlan's Cash and track specialist Have A Yap joined six other greyhounds who late last week qualified for next Sunday's group one $20,000 Waterloo Cup final at the Manukau Stadium, after filling the first two placings in yesterday's Auckland heat.
The Waterloo Cup is New Zealand's oldest annually contested greyhound race, after having being first held in 1878 as a coursing event.
The format is unique, with qualifying races being held at the Cambridge, Addington and Hatrick Raceways, as well as the Manukau heat.
Successful in gaining finals positions from those other venues were the Steve Clark-trained Peking Tom and Benny Rox, also for Schofield from Cambridge. Craig and Di Roberts advanced Magic Lass and Dyna Groll from Addington.
Clark took Thrilling Blitz to Wanganui to win their heat and the locally Richard Waite-trained Barry's Way will also make the trip north for the final.