Mainzeal has completed laying the slab which will be the base of the new Airforce Museum in Wigram, Chrictchurch. Until they move in it will be a pop up conference centre and help out other museums affected by the earthquakes.
Latest NZH Video
Source: C-SPAN / AP John McCain was among the Republicans to vote against the 'skinny' repeal of the Affordable Care Act.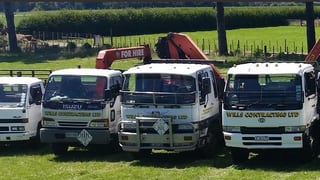 28 Jul, 2017 6:28pm
2 minutes to read
The ad suggested one man's wife would need professional services to lift her breasts.