Time to move on, says entrepreneur seller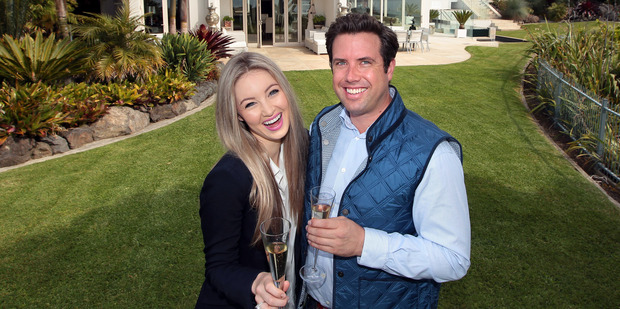 A clifftop mansion used as a base for New Zealand MasterChef contestants is likely to host more Asian cuisine in the future as overseas buyers are lining up to grab the palatial property.
Casa Del Mar — owned by New Zealand entrepreneur Seeby Woodhouse — has been for sale within New Zealand for more than four years. However, it has recently been listed with Harcourts International with a reported boost of interest in the $8.8-million luxury North Shore pad.
Claire Grey from Harcourts said interest had been unprecedented.
"All of a sudden there is huge interest in the property, more than ever before, and most of it is from Chinese buyers," Grey said.
"A lot more people are starting to look in New Zealand and the Chinese budget has increased from $1.5m to upward of four, five or six million."
The sprawling 1,000sqm home includes six bedrooms with full en-suites, study, nursery and beauty therapy room, master kitchen and four half kitchens, a home theatre, three lounges, half Olympic-sized infinity pool, landscaped gardens and a spa-pool that fits 20 people — all with 180 degrees of sea views over Rangitoto Island.
The house — designed by New Zealand architect Richard Priest — has had a colourful past, hosting several MasterChef and New Zealand's Next Top Model episodes.
Property manager Karen Morfett said Woodhouse was finally ready to part with his house after some busy and fun-filled years.
"It has quietly been on the market before, but Seeby is ready to sell it now and has other interests that would benefit from the money," Morfett said.

Seeby — who started internet provider Orcon at the age of 17 out of his father's garage and went on to sell it for $25 million — said it was time for his next project.
"I have had a great time in the house and I still love it.
"It was my dream house but it is now time to move on to my new business venture."