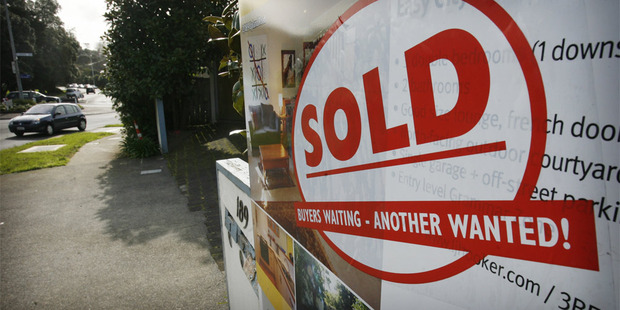 The Reserve Bank is indicating the removal of restrictions on high loan-to-value home loans may be gradual rather than a now-you-see-it, now-you-don't affair.
Releasing the bank's six-monthly report on risks to financial stability this morning, deputy governor Grant Spencer said "We consider the earliest date for beginning to remove the LVR restrictions is likely to be late this year."
The bank was keeping its options open about how and when the removal of LVRs would be done, but it was quite possible they could be phased out - most likely by raising the "speed limit" from 10 per cent of new mortgage lending to some higher number - rather than removed in one hit, he said.
The bank considers the LVR curbs are having the desired effect of moderating house price pressures and reducing the risk of a severe fall in house prices from what it considers overvalued levels.
It estimates house price inflation would be running closer to 11 per cent rather than 8.5 per cent without them.
A key condition for their removal is sustained moderation in house price inflation, it says in the Financial Stability Report.
In particular house prices and household debt should be rising in line with growth in aggregate household incomes, it says.
That would suggest a rate around 5 or 6 per cent. Mortgage credit growth, at least, is already in that zone.
Another indicator that the housing market had "come into better balance" would be progress towards meeting the physical shortage of housing, which the bank estimates is around 50,000 in Auckland and Christchurch alone.
The report repeated Spencer's comment last week that the bank would need to be confident the unexpectedly strong surge in net immigration - which is largely driven by fewer Kiwis leaving the country and more returning - would not cause a resurgence of house price inflation.
Private sector economists do not expect the peak in net migration to occur until late this year.
Spencer said the main offsetting influence would be the impact of rising interest interest rates in cooling the market.
Governor Graeme Wheeler declined to comment on the Labour Party's planned changes to the bank's mandate and toolkit, saying it needed to remain apolitical.
See the full Financial Stability Report here: