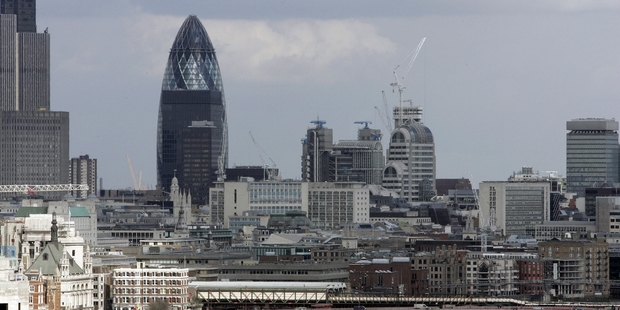 London's Gherkin building has entered receivership and will probably be sold after the loan appreciated by 60 per cent and the co-owners defaulted several times over the past five years.
Deloitte said defaults on the building were because of the Gherkin's "complex, multi-currency capital structure".
The value of the loan to the Gherkin's owners, German real-estate company IVG Immobilien, has increased sharply since the skyscraper was paid for in 2007.
Much of the debt was in Swiss francs, which have risen in value. The amount owed has increased from 396 million to about 644 million ($1.26 billion).
Deloitte's Phil Bowers and Neville Kahn have been appointed joint receivers. Kahn said placing the tower into receivership was the only option.
IVG Immobilien has struggled with debt issues in recent years. It first defaulted in 2009 and the situation has not been resolved.
The company went into bankruptcy in 2013 and recently announced the sale of its private funds management business.
Last year it sought protection from its creditors after failing to reach an agreement over the restructuring of its debt. It has since agreed a debt-for-equity swap with its creditors.
The Gherkin, officially known as 30 St Mary Axe, is expected to be sold. "The Gherkin is a truly exceptional building, a landmark recognised around the globe," Kahn said.