Surge of industrial activity in Auckland likely to favour longer leases.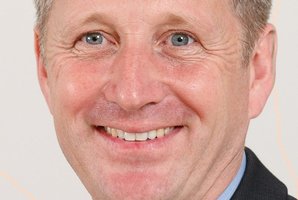 Strong leasing demand for industrial premises is responsible for the overall vacancy level within Auckland's main precincts falling from 5.5 per cent to 3.8 per cent, says Bayleys Research.
Their industrial occupancy survey covers Penrose, Mt Wellington, the airport area, East Tamaki, Wiri and the Rosebank Rd industrial precinct in West Auckland.
Reflecting increasing economic activity and surging business confidence, the vacancy rates fell in all precincts with the exception of Wiri where the vacancy rate is unchanged.
Bayleys Research senior analyst Ian Little says the largest percentage fall was in the Rosebank Rd precinct at Avondale where vacancy dropped from just under 5 per cent to 1.5 per cent - the lowest level of any of the survey areas.
"However, volatility is common in this location due to its relatively limited size, meaning that changing circumstances in a small number of buildings can have a significant impact," Little says. "A more reliable trend can be drawn from longer-term results across the larger precincts."
Three years ago vacancy rates in the airport, Wiri and Mt Wellington areas exceeded 7 per cent while in this year's survey all are below 5 per cent. Aside from Rosebank Rd, the most tightly held precincts are the popular neighbouring central Auckland industrial suburbs of Penrose, at 3.8 per cent, and Mt Wellington, at 2.61 per cent.
"The results exhibit a strong year in the industrial leasing markets with tenants competing with owner-occupiers to secure premises as businesses have moved into expansion mode at a time when the next development phase has yet to gather full momentum," Little says.
"The limited supply of vacant space manifest in the latest survey results indicates that upward pressure on rentals is inevitable and landlords are likely to be able to secure longer leasing terms as tenants look to fix their position in an increasingly competitive environment." Little says the development sector has already reacted to the tightening of supply and this trend will become increasingly apparent over coming months.
A continuing pick-up in activity is expected in design-build projects - where premises are built to a tenant's specific requirements - and in the speculative development market catering for businesses requiring premises they can occupy immediately.
"This lift in development activity has resulted in a significant increase in business land acquisition, with land values now sitting above the levels which were achieved prior to the Global Financial Crisis," Little says.
"With the economy tipped to enjoy a very strong year, a continuation of recent trends is likely over 2014. Business confidence will increasingly translate into greater investment driving a requirement for more accommodation. Higher rentals will make development schemes more financially viable, given the rebound in land values, spurring an increase in construction and competition for development land."
The latest Investment Property Databank and Property Council performance index shows that industrial property has continued to provide consistent returns over the last year. In 2013, industrial property generated a total return of income return plus change in capital value of 10.8 per cent, the third highest figure recorded since March 2008.
Figures supplied for the same period for Auckland industrial precincts show strong results with East Tamaki returning 11.4 per cent.
The East Tamaki figure included an annualised capital gain of 2.9 per cent. The national average is 2.5 per cent. The figure for Penrose was last updated in September when it was 11.5 per cent.