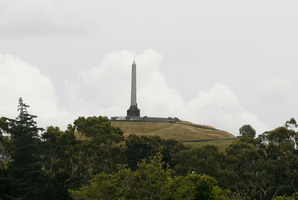 A freezing order over assets of a woman who abandoned her Auckland house has been thawed after the Cornwall Park Trust board failed to convince a High Court judge to extend it.
The board, which owns 110 Greenlane and One Tree Hill properties, is chasing Auckland woman Yong Xin Chen for more than $300,000 in allegedly unpaid leasehold fees, renovation costs and expenses.
Chen bought 21 Maungakiekie Ave in 2005 on leasehold board land paying only $8300 a year. But that shot to $73,750 after her 21-year lease came up for renewal and the ground rent reflected the new valuation. Chen left the property in November 2011 and returned the keys for the house to the trust board.
The trust board's attempt to get more than $300,000 from Chen is scheduled to be heard in the High Court at Auckland next month and ahead of that trial, the trust board obtained freezing orders over an Orakei property owned by the defendant, which is in the process of being sold.
The freezing order had been extended already and the trust board applied on Monday for it to be extended once again.
Trust board lawyer John Hannan told Justice Murray Gilbert then that the defendant had provided two bank account numbers and details that one account was jointly-held, a fact he said had not been disclosed originally. Hannan told the judge that the information wasn't sufficient to allay the trust board's concerns and sought to extend the freezing orders.
Chen's lawyer, Jennifer Wickes, opposed the application, saying there was no evidence of any real risk assets would be disposed of and leave any judgement obtained by the trust board unsatisfied.
Justice Gilbert in his decision this afternoon , said he did not consider that the trust board had demonstrated there was a risk Chen would dissipate her assets before the May court case and that he was not persuaded there was a proper basis to continue the freezing order.