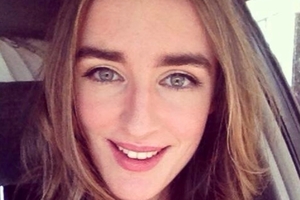 University student Olivia Round and her two friends found the process of getting a flat in Auckland not as bad as they first thought.
The 19-year-old AUT communications student and her two student friends looked at "five or 10" flats during December and January and were offered "a lot" of them, eventually deciding to sign the lease on a three-bedroom house in Williamson Ave, Grey Lynn.
The group moved in nine weeks ago and pay $495 a week for the house - just inside the $500 limit they set.
"A lot of the properties were substandard or too expensive and all of them had things wrong with them but, luckily, this one came up," she said. "There was a lot of competition but the property manager liked us, so that was good."
It also helped that Ms Round brought her mother along to the viewing. "She [the property manager] said that we sounded normal and that we sounded like we would keep it nice and tidy and pay rent on time."
Ms Round initially feared the search for a flat could take much longer than it did.
"There were some [houses] that we didn't get because people offered to pay more, like [they would say], 'We'll offer to up you $10 a week or whatever'. As a student, you can't really compete with that."