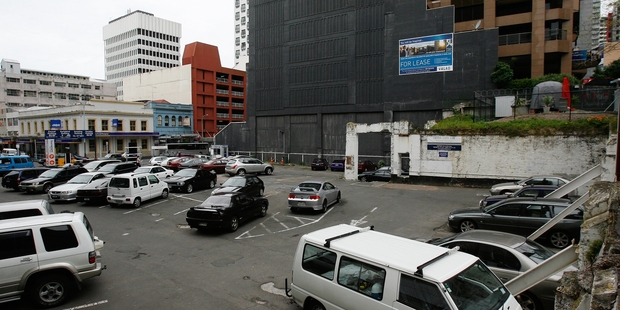 The long-vacant ex-Auckland Star site between Fort St and Shortland St could soon get a carpark.
But instead of a huge office block, a modest scheme is proposed with no commercial space for the site which was once home to the newspaper business.
Auckland Council got an application from Sean Park of Shortland Star Trust to develop a three-level carpark on the site, with "cafe-style activities" facing the streets.
The popular pedestrian shortcut between Fort St and Shortland St will be maintained. The application said a walkway would run through the middle of the site to maintain that link as a "visual and physical path". Commuter parking and short-term visitor parking will be provided on the site.
The Fort St frontage is limited to 7.6m high and the Shortland St frontage is limited to 3.8m to 5m high.