Bowling house with weathertight issues and moving 1908 cottage a profitable decision.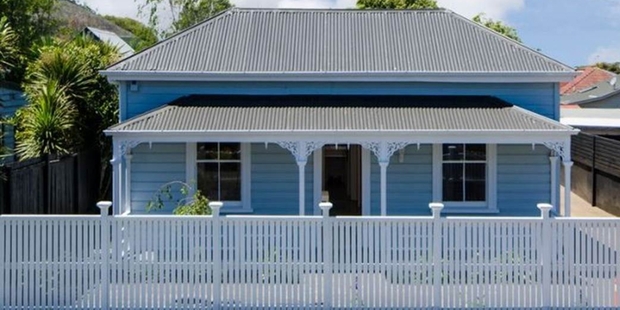 A builder demolished a leaky Onehunga property he bought for $440,000, shifted a 105-year-old worker's cottage on to the site and got $924,500 for the renovated home.
Sandy Pyne of Pyne Developments said the 1990s dwelling at 121 Victoria St needed such extensive work on weathertight issues that he decided it was better to replace it with a house more than a century old.
"It was going to cost thousands to fix and would have been almost impossible anyway," Mr Pyne said, describing how window flashings had let the rain in.
A chance trip to Kumeu resulted in him finding what he decided was the ideal house to replace the leaker on the 441sq m site.
Mr Pyne spotted a 1908 weatherboard cottage that had originally been on a Parnell site at Craig Walker Building Removals at 134 Main Rd.
"It was a quirk of fate. I just saw the house and said 'it's exactly the same as the one next door. It will add to the neighbourhood'. We bought the place last Christmas and the relocatable arrived in June so we spent from June till October fixing it up. It was a full renovation with plumbing and wiring," he said.
Refurbishment resulted in all three bedrooms getting fitted wardrobes, the master bedroom having an en suite installed, extensive insulation in the floor and ceiling and an open-plan family area flowing on to an outdoor entertainment and garden.
Mr Pyne said the time involved and cost of the changes were extensive but he did not want to disclose exact details nor the profit made.
The auction was brought forward to November 30 and held on the site.
David Whitburn, president of Auckland Property Investors Association, has been buying leaky houses and fixing them.
"I personally have been buying properties that need to be reclad, and just recladding them. This is a great strategy as it takes an unhealthy, cold, damp, distressed house and turns it into a liveable property for tenants, or home owners. Recladding is happening far more than demolishing. Usually the concrete slabs, some interior framing, electrical cabling and plumbing is fine to keep. The cladding and exterior joinery need to go. The positives are new stock for a grossly undersupplied Auckland housing market, warmer, healthier, drier homes," Mr Whitburn said.
Roger Levie, of the Home Owners and Buyers Association, praised Mr Pyne and said Onehunga suited older places.
"We are finding that it is a better long-term option for many leaky home owners with stand-alone properties to undertake a rebuild as opposed to a repair," Mr Levie said.
L J Hooker agent David Storer said up to 60 people had attended the auction and he was not surprised at the price, "but certainly, it went well".
QV reported Auckland house values rose 15.2 per cent a year. Rapidly accelerating Auckland and Christchurch house prices have raised concern about an asset bubble, prompting Reserve Bank limits on high-debt mortgage lending which have just been relaxed on new housing.
The International Monetary Fund, major international credit rating agencies, Reserve Bank Governor Graeme Wheeler and the Organisation for Economic Co-operation and Development have expressed concerns about house prices making Kiwis financially vulnerable.
Nouriel Roubini, the American economist and financial expert, has picked New Zealand as having one of the world's most precarious housing markets.
NZ house-price warnings
OECD: New Zealand among countries at risk of a fall in house prices.
IMF: New Zealand housing overvalued by about 25 per cent.
Reserve Bank governor Graeme Wheeler: "We are keen to see house price inflation moderate significantly."
American economist Nouriel Roubini: New Zealand among 17 countries with most precarious house price situations.