Battles over three controversial sites result in developers winning two and a compromise tipped on the third.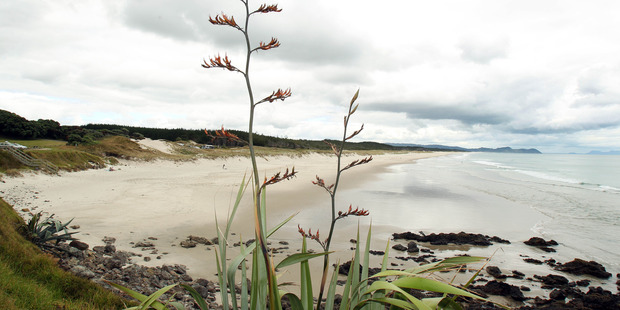 Anti-development protectionists lost fights at a beach north of Auckland and in Arch Hill this month as their arguments were rejected by hearing commissioners who found negative effects had been well considered and dealt with.
But at the North Shore's Milford Mall, the case for apartment towers up to 16 levels where only two to four levels is allowed is yet to be decided and could come in at a compromise - some experts think eight, others 12 - in a decision due in about February.
At Te Arai, 110km north of Auckland, a group wanting to stop Maori and John Darby developing 46 luxury beachfront houses were batted away by independent hearing commissioners who did not find enough value in the arguments to halt the scheme and said this was a case where people's presence was a benefit to protect the environment, including rare and endangered shore birds.
On Great North Rd, the Arch Hill Residents Society spent $40,000 trying to stop Bunnings on the site of the former Summit House and Wattyl Paint but commissioners allowed it because it was in a mixed-use zone which they said did not prohibit such developments and because Bunnings would not build the typical big-box scheme but had made changes to building design and hours.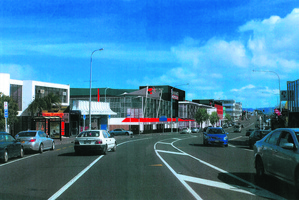 Connal Townsend, the Property Council chief executive, said conclusions could be drawn from Te Arai and Arch Hill.
"The trend demonstrates the desirability of having independent commissioners," Townsend said.
One developer watching the Te Arai and Bunnings fights closely had a cynical response.
"Classic Nimbys who think they can thwart development without paying the price for it," he said.
"Too many people out there assume they can have a say over everything and anything that occurs without any consequences."
Experts predict both Te Arai and Bunnings will be appealed.
Meanwhile, the outcome of a third battle is pending. At the Environment Court during the previous two weeks, Judge Jeff Smith presided over a packed room in the Geni Tower on Wyndham St which early on reached 30 people.
All were parties to the action involving the appeal by Mark Gunton's Milford Centre to build 250 apartments in towers up to 16 levels high, but Bill Loutit, acting for Auckland Council, asked for no higher than eight levels. The decision might be to allow a compromise.
At Te Arai and Arch Hill, the opponents spoke out against their defeat.
"We are yet to be satisfied that the joint Darby Partners and Te Uri O Hau venture are responsible environmental managers at Te Arai," said Chris Wild of the Te Arai Beach Preservation Society.
"Promises are easily made but we need to be satisfied that they are more than empty before we feel secure that the outstanding environmental values will survive into the future."
The Arch Hill opponents lashed out at Mayor Len Brown.
"We knew we had the support of the community, the Waitemata local board, our councillor Mike Lee and both minister Nikki Kaye and MP Jacinda Ardern," the society said.
"Missing in action throughout this process was our mayor. His vision is for Auckland to be the world's most liveable compact city. Brown steadfastly refused to support our campaign or any strategic initiatives proposed by council to limit the intrusion of big box developments along the Grey Lynn ridge," the society said.
Brown said in response: "I have discussed this with Arch Hill locals on a number of occasions and encouraged them to make their views known through the formal consent process."
The big three
•Te Arai: 110km north of Auckland.
Scheme: 46 beach houses 200m back from the water.
Developer: Te Arai Coast Lands Trust.
Opponents: Te Arai Beach Preservation Society and others.
Heard by: Hearing commissioners chaired by Leigh McGregor.
Outcome: Developer won.
•Bunnings: King St/Dean St, Arch Hill
Scheme: 8340sq m store on 7206sq m site.
Developer: Bunnings, owned by ASX-listed Wesfarmers.
Opponents: Arch Hill Residents Society.
Heard by: Hearing commissioners chaired by Greg Hill.
Outcome: Developer won.
•Milford Mall: North Shore
Scheme: 250 apartments in eight, 11 and 16-level towers.
Developer: Milford Centre owned by Mark Gunton.
Opponents: Auckland Council and residents.
Heard by: Environment Court headed by Judge Jeff Smith.
Outcome: Pending.