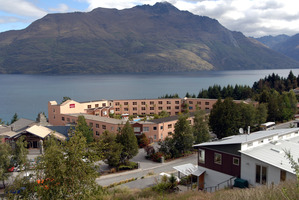 An enterprising landlord has been swamped with inquiries about his modest rental property after offering a free holiday as a sweetener to prospective tenants.
The three-bedroom house, in the West Auckland suburb of Avondale, is listed on Trade Me for $440 a week. The novel ad has lured a large number of renters keen on a weekend away.
The offer is return air fares to Queenstown, two nights' accommodation and a rental car for the duration - estimated to be worth about $1650.
"I wanted the house rented before Christmas and the promotion has been working well," landlord Garth Cutfield said.
"We have had a lot of inquiries and received four applications already. Most people seem to be more interested in the free holiday than the house."
The promotion was the brainchild of Adam Stewart of letting agency Lexington Property. The firm has put up a free two-night stay at one of its properties in Queenstown and the landlord is paying for the flights and car.
"It is certainly generating a lot of interest," Stewart said.
Other unusual promotions the company had been doing, including offering grocery and fuel vouchers to potential tenants, had also been popular.