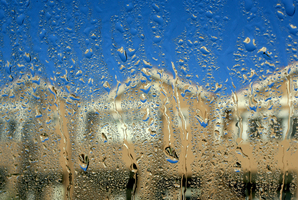 An Auckland real estate agent who assured a potential buyer that a property was weathertight has been fined $750 after the house was found to need $250,000 in repairs.
Mark Wallace, who works for Ray White, was found guilty of misconduct over the 2009 sale of the property in Waikaremoana Place, Pakuranga Heights.
A decision by the Real Estate Agents Disciplinary Tribunal found Mr Wallace had twice told the buyer, Dianne Kern, that the house wasn't leaky.
Mrs Kern made a successful offer of $373,000 on the property, and entered a sale and purchase agreement subject to the outcome of a builder's report.
When the report revealed concerns about weathertightness, Mrs Kern asked her solicitor to back out of the deal.
But he failed to give written notice to the vendor in time, and Mrs Kern was forced to go through with the sale.
A more detailed inspection subsequently found the entire house needed to be reclad at an estimated cost of $250,000.
Mrs Kern later reached a confidential settlement with her solicitor over the failure to cancel the deal.
She died in 2010, and the house has since been resold.
Her daughter, Joanne Watkinson, told the tribunal of being present at open homes when Mr Wallace said the house wasn't leaky, and that he "wouldn't be associated with a leaky home".
Another real estate agent who was helping Mrs Kern search for a property also reported hearing the conversation.
In his evidence, Mr Wallace told the tribunal he hadn't seen any signs of water damage and didn't suspect the house was leaky.
He didn't recall telling Mrs Kern that it wasn't a leaky home, and "felt sick" about the outcome.
On seeing the builder's report, he had advised Mrs Kern to notify the vendor and phoned her solicitors twice to remind them to provide notice of cancellation.
The tribunal found that on the balance of probabilities, Mr Wallace had made assurances that the home wasn't leaky, which he was in no position to do.
His conduct was "seriously negligent, and seriously incompetent real estate agency work; and, at least, was a reckless contravention of the Act".
As the incident occurred before the 2008 Real Estate Agents Act came into force in 2009, Mr Wallace's case was considered under the previous law. He was fined $750, the maximum penalty available, short of suspending or cancelling his licence. Under the new legislation he could have been fined up to $15,000.
Mrs Watkinson told APNZ her mother was a trusting person, and had made an offer on the house only because of Mr Wallace's assurances.
She said the experience, including reaching settlement with the solicitor, had been very stressful.
The $750 fine was "a very small penalty".
"My mum would have been disappointed about that," Mrs Watkinson said.
"We never intended for him to lose his livelihood, we just wanted him to be accountable and acknowledge that he'd done something wrong."
Mr Wallace said in a statement that he sold the house in good faith, not knowing there were any problems with it.
He said he had included a clause in the contract making it conditional upon a building report. "This clause was inserted for the purchaser's protection."
- APNZ