Goodman Property Trust, with a $2 billion real estate portfolio, will celebrate the opening of the first stage of its new town centre at its $650 million Highbrook Business Park in Auckland's East Tamaki on Friday.
John Dakin, chief executive of manager Goodman New Zealand, said The Crossing has three buildings around a podium base, linked by an open-air plaza at Highbrook which is between the Otahuhu and East Tamaki motorway, home to more than 50 businesses and with a $1.2 billion expected completion value.
Dakin said Goodman's board, tenants and many businesses and people associated with the hub would attend the opening, and he paid tribute to Sir Noel Robinson, who he said had the original vision for the big business park off the Southern Motorway.
The Crossing has a new Quest Highbrook Serviced Apartments with studio, one and two-bedroom suites and Waipuna conference suites which can cater for up to 300 people.
A bar with a bistro and cafe are also part of the first stage.
People outside Highbrook were already using the new facilities, needed to cater for the many thousands of people who now work at Highbrook in big buildings such as Panasonic, OfficeMax, Auckland Regional Mail Service Centre, New Zealand Post, Steel and Tube, DHL New Zealand and Ford New Zealand.
Forsyth Barr analyst Jeremy Simpson said Highbrook was Goodman's key asset but he noted how the business had only a $4.2 million increase in the value of its overall portfolio in the year to March 31, the first rise since 2008. Dakin said this was because bare Auckland land holdings had dropped in value, commercial valuations had been relatively flat, but industrial holdings had performed well.
One of Goodman's biggest new deals is a joint venture with Fletcher Construction to develop new headquarters for Fonterra near the waterfront on the block bounded by Fanshawe, Daldy, Gaunt and Halsey Sts, excluding Caltex Fanshawe St.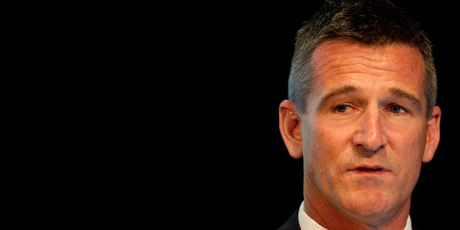 Dakin said planning consent was being sought and the development would comply with Auckland Council's planning regulations on bulk, location, parking and other aspects. "We're just working through all the issues associated with a deal of that scale," he said.
Simpson said Goodman had announced eight new developments for the March 2014 year and would build 30,500sq m of space for $67.2 million.
"Goodman has indicated that its development team is the most active it has been since 2006/07," Simpson said in a report recommending investors hold units. "Goodman has a large portfolio of prime industrial and suburban office assets that is centred on Auckland."
Units in Goodman closed up 0.5 per cent yesterday at $1.03, but are down on May's $1.15.
Goodman Property Trust
NZX listed property vehicle with $2b portfolio.
Key asset is Auckland's Highbrook Business Park.
The Crossing opens there this month.
Developing new Fonterra HQ.
Eight new developments rising in March 2014 year.