New $140m construction project one of firm's biggest as it works to fix care issue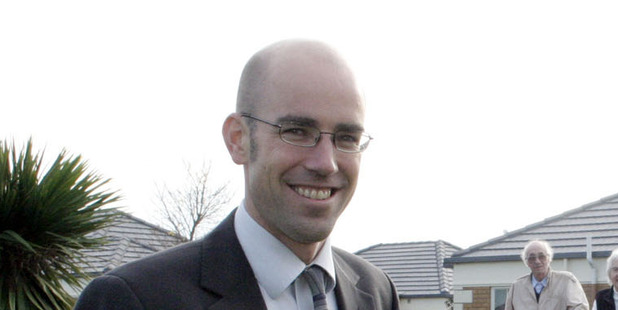 Ryman Healthcare launched a promotion of its new $140 million Auckland retirement village yesterday as its boss told of Wellington staff changes following issues over care.
Ryman chief executive Simon Challies said a public meeting was being held yesterday afternoon to give a rundown on the Bruce McLaren Retirement Village in Howick.
The village is one of NZX-listed Ryman's biggest new construction projects, and when completed will be as big as the company's Diana Isaac Retirement Village in Christchurch.
At Howick, Ryman has sold the entire first 32-unit apartment block and much of the second 46-unit block, he said. Serviced apartments were for sale from around $200,000 and independent units from $400,000.
The Howick village will also have a rest home, hospital and dementia care facility. "This is the initial promotion of Howick. Around 400 residents will live at that village, similar to the Christchurch village," Challies said.
The Diana Isaac Retirement Village is not yet finished and about 500 residents will live there once the final stage is completed next year, he said.
The Howick village at 795 Chapel Rd near Botany Town Centre is named in honour of the race-car designer, driver, engineer and innovator.
The Christchurch village has what Ryman calls resort-style facilities, with an all-weather bowling green, village centre with a heated indoor swimming pool and spa, gymnasium, internal atrium, beauty and hairdressing salon, library and internet services, dining room, bar, lounges, shop and a movie theatre.
Challies said problems at Ryman's Malvina Major Retirement Village in Wellington had been dealt with as key roles had been changed, following the case of a 69-year-old woman found covered in her own faeces at the rest home.
"The manager resigned and we've appointed a new manager and we're now in the process of appointing a new role, that of clinical services manager as well. We've had our regional manager as acting manager for the last month. We were so upset about this," Challies said.
Ryman also apologised to the families of about 90 residents at the village and Challies said one of the key factors in the company's success had been its good reputation and high standing in communities. "There's only about two degrees of separation among the older people of New Zealand," he said.
Ryman wants to build new villages for Petone and Birkenhead, which are in the planning phase. Construction is well advanced on the first Australian village in Melbourne's Wheelers Hill suburb, on schedule for opening next April.
Challies was in Auckland yesterday, after meetings in Melbourne to discuss progress on the $125 million to $130 million 340-unit project, yet to be named.
The company owns 26 villages with more than 7000 residents.
Morningstar's Nachi Moghe forecast Ryman's annual development rate to increase from 743 units and beds to 1190 units and beds by 2018, of which 850 would be here and 340 in Australia, "implying a compound annual growth rate of nearly 10 per cent".
"The company built 33 per cent more units in 2013 - a total of 517 - well above our forecast of 450 units ..." Moghe said.
Ryman has a net debt to capital ratio of only 23.5 per cent.
Its shares closed up 5c yesterday at $6.88, compared to a recent high of $7.14 last month.