Speculation mounts about two property company listings involving major assets.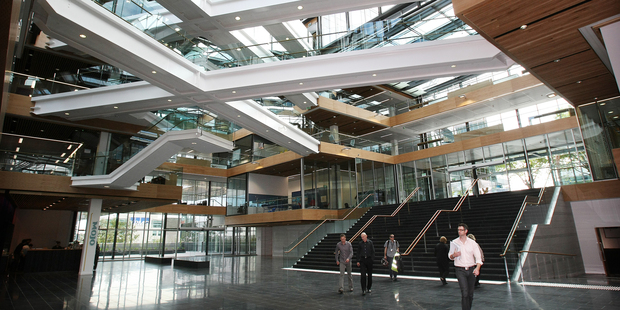 Speculation is mounting of two NZX property company floats, one for a $400 million commercial vehicle and the other with big Auckland and Tauranga retail development assets.
Investment specialists said yesterday the deals could involve business people with a long and stable track record in development activity with strong entrepreneurial drive.
Auckland businessman and former fund manager Simon Botherway is involved in the commercial deal, having teamed up with New Zealand's richest private developers, the family-owned Manson TCLM, headquartered on St Georges Bay Rd.
Botherway yesterday confirmed that connection but refused to discuss details.
Three properties are understood to form the basis of the float, according to one legal adviser close to the deal, but with the possibility of expanding it fast and offering big growth to shareholders when more Manson-developed buildings are purchased.
An investment specialist said the Telecom headquarters on Victoria St West would be the leading asset, valued at about $200 million, along with the five-level Oracle building at 162 Victoria St and the Nuffield Corporate Centre where about half the building is leased to Watercare Services, on Remuera Rd in Newmarket.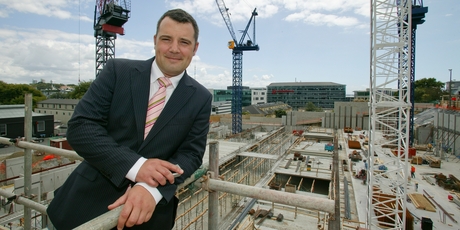 The Manson family is estimated to control $340 million. The company is still advertising space in the Newmarket and Oracle buildings for lease.
Investors could be offered shares worth about $200 million in that vehicle but some of the properties are understood to carry substantial debt.
Manson TCLM developed the four-building Telecom campus-style headquarters and had reportedly sold to a syndicate of international investors.
But an investment specialist said yesterday that sale never went ahead and money extracted via the IPO would fund further development.
A number of big tenants are hunting for new Auckland CBD and major centre premises and huge ventures could be on the cards, advisers said.
Culum Manson of Manson TCLM yesterday confirmed that parties associated with the business still owned the Telecom campus but referred inquiries about the float to Botherway.
Botherway said yesterday he hoped to be able to talk about the deal at the end of next week.
The second vehicle investment specialists are examining involves New Zealand Retail Property Group (NZRPG).
Little is known about that deal but NZRPG says it is "the largest privately owned retail development, investment and management property company in New Zealand".
The company had a big knock-back at Milford where it proposed a number of apartment blocks up to 16 levels around its mall there.
The plans were strongly opposed by the community but NZRPG has vowed to challenge Auckland Council's decision to bar the blocks.
To float?
Possible NZX listings associated with:
Manson TCLM's vehicle:
Four-building Victoria St West Telecom campus.
Oracle NZ building, 162 Victoria St West.
Nuffield Corporate Centre, 73 Remuera Rd, Newmarket.
NZ Retail Property Group vehicle:
Extensive shopping centre assets.
Operates at Auckland's Milford, Westgate and Highbury, and Fraser Cove, Tauranga.