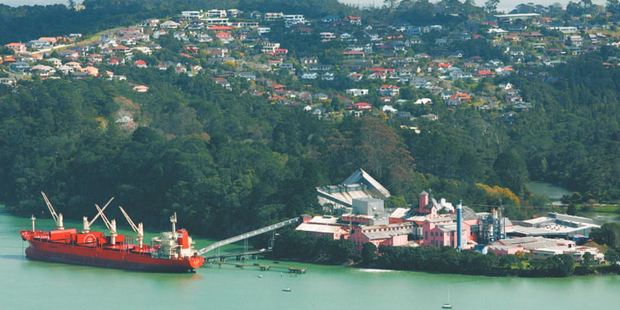 Transport has played a big part in the development of Birkenhead, where fortunes have fluctuated over the years with the arrival, departure and return of ferry services and the opening of the Auckland Harbour Bridge.
Before the establishment of the Chelsea Sugar Refinery in 1884, Birkenhead was home to some Maori as well as European settlers who were involved mainly in orcharding and gum-digging.
The building and running of the refinery required accommodation to be built for various workers, who were housed in a collection of cottages. Along with those working at the refinery, Birkenhead was also home to wealthy businessmen who enjoyed the large acreages that the North Shore had to offer but could commute to work in the city via ferry.
The opening of the harbour bridge in 1959 not only caused an explosion of development in Birkenhead but also spelled the end of the ferry service.
In those days commuting to the city by car was a breeze, making Birkenhead a popular place to live.
As Richard Lawgun, of Barfoot & Thompson Birkenhead, says: "The suburb flourished after the opening of the bridge, being the nearest North Shore suburb to the city. Market gardens were bought up by developers for housing as the commute was only 15 minutes to the city."
However, in recent decades driving to and from work has become something of a battle as the North Shore has continued to develop. Road congestion meant the return of the ferry service, which operates from the bottom of Hinemoa St. The quick ferry trip to town means Birkenhead has once more become a popular suburb among those who work in the city. There are also several bus companies that service the area, taking passengers to the city or elsewhere on the North Shore.
Richard Lawgun says the various cycles of development can be seen in the suburb's housing stock.
"Today Birkenhead has a combination of the century-old villas, homes that were built after the opening of the bridge to infill housing and more recently apartment blocks," he says. "The most recent major subdivision created was the Chatswood subdivision, which is located next to the historical Chelsea Sugar Refinery."
Because of its topography, many homes in the suburb have panoramic views of the harbour and city.
Robyn Martin, of Harcourts Birkenhead, says buyers are looking for homes built with trusted materials such as brick and tile or weatherboards, with homes from the 1950s to 1970s popular because of their good bones.
She says: "While do-ups are still very popular with the view to possibly on-sell, many buyers are attracted to a home that is fully renovated, dressed for sale professionally and fully landscaped. A walk-in-and-set-up home."
She says two-bedroom brick and tile units are sought after because they enable buyers - particularly first home buyers - to get onto the property ladder.
"Investors are still competing for houses. Investors are attracted to houses that offer many bedrooms," Robyn says. "Vendors are still showing reluctance to sell before they have secured another property. We are just starting to see movement in more listings coming on board. And shorter settlements are wanted by buyers - 30 days to 60 days."
Richard Lawgun says: "Real estate is a wanted commodity in Birkenhead where in the past 12 months in excess of 320 properties have changed hands. These transactions vary from one-bedroom apartments to the $2 million-plus clifftop properties on the Point."
He says the main shopping precinct has changed with the advent of malls and big box stores on the Shore.
"The retailers in the Highbury shopping centre have in recent years succumbed to a variety of eateries ranging from takeaways and bakeries to bars and restaurants," Richard says. "The two major supermarkets chains are located in the suburb and the Highpoint shopping mall together with the Warehouse completes the shopping."
While Birkenhead has experienced decades of development, there are still homes that have bush sections or enjoy bush backdrops due to the numerous reserves throughout the suburb. These reserves are popular with locals because of their walking tracks and include places such as Le Roys Bush, Kauri Point Domain, Kauri Point Centennial Park, Chatswood Reserve and Fern Glen. There is also a public swimming pool in the Birkenhead War Memorial Park.
Recent sales
Tim Roskruge, of Barfoot & Thompson, sold a two-bedroom apartment at 31/241 Hinemoa St for $382,500. This apartment is in the popular apartment block named The Birkenhead that is next to the Highbury Shopping Centre. Anne Lepper, from the same agency, sold at auction a three-bedroom unit for $625,000 at 4/240 Onewa Rd. This home is renovated and handy to transport and the shopping centre. Also sold for the first time ever was 33 Tui Glen Rd by Barfoot & Thompson's Yvette Plunkett for $796,000 at auction. This property has three bedrooms and is on an 809sq m site with views to the Sky Tower. Diane Lundquist, of Harcourts, sold 1/15 Titiwai Pl, a three-bedroom, two-bathroom home, for $495,000. Harcourts' Suzie Parkyn achieved a sale price of $801,000 for 18 Rawene Rd, a four-bedroom, two-bathroom home. Terry Connell, of Harcourts, sold 66 Roseberry Ave, a three-bedroom, one-bathroom home, for $740,000. A four-bedroom, two-bathroom home at 13 Catrina Ave marketed by Peter Jones, of Harcourts, sold for $870,000. David Hibbins, from the same agency, sold a three-bedroom, one-bathroom weatherboard home at 22B Colonial Rd for $539,000. He also sold a four-bedroom, two-bathroom home with modern kitchen at 7A Maunganui Rd for $1.1 million. Maurice Bush, of Harcourts, sold a character home at 154 Hinemoa St for $1.258 million.
Property prices
An entry-level two-bedroom apartment or unit will start in the vicinity of $300,000-plus. A three or four-bedroom family home on a full section will command a price in excess of $800,000. Top-of-the-line cliff top locations will fetch in excess of $2 million.
Rents
Generally, a one-bedroom home begins at $280, while a two-bedroom home will fetch $350, moving to $525-plus for a three-bedroom home and $650-plus for a larger four-bedroom residence.
Best streets
Maritime Tce, Wanganella St, Tizard Rd, Roseberry Ave, Onetaunga Rd.
Schools in the area
Birkenhead Primary, Chelsea Primary, Verran Rd Primary, Northcote College.
Local attractions
LE ROYS BUSH
Popular with walkers, Le Roys Bush has a network of tracks running from Highbury through stands of native trees down through wetland to Little Shoal Bay beach. Made up of three main reserves, Le Roys Bush features streams and a waterfall.
CHELSEA SUGAR REFINERY
The refinery belies its industrial origins as its large grounds have now matured into a beautiful park with gardens, ponds and regenerating bush. The park is private but grants public access, and visitors can venture further afield with nice walks to and through the adjoining Chatswood Reserve and Kauri Point Centennial Park.
HINEMOA ST HOSPITALITY
Away from the main shopping precinct, some good restaurants, bars and cafes are starting to spring up along Hinemoa St - meaning locals don't have to go far for a night out.