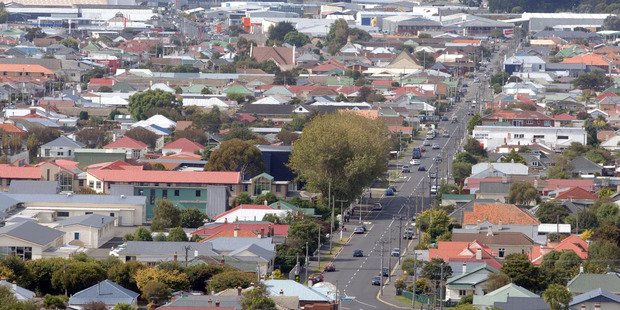 The New Zealand economy is gaining momentum, with a range of economic indicators suggesting that the recovery is broadening into a genuine expansion across a range of sectors and regions. Business and consumer confidence, measures of manufacturing activity, retail sales, and even - finally - employment indicators are coming to the party. High commodity prices and low interest rates are building on the foundation of growth provided by the Christchurch rebuild to present the most marked upswing New Zealand has seen since the initial bounce out of recession in 2010.
Meanwhile the housing market nationally - and the Auckland housing market in particular - are looking frothier by the day. Can the good times roll on? What might spoil the party?
First, it is very unusual for the NZ economy to be strengthening in such a wobbly global environment.
There are clear downside risks to the NZ economy, and by association, the housing market, from offshore. Europe's structural mess has not been sorted out. China's banking sector is looking vulnerable. The Australian economy is slowing as their mining boom unwinds. The US economy will have to walk a tightrope to normalise monetary policy without an ugly correction in long-term interest rates, equities, and global commodity prices. Global dairy prices are extremely high at present, supporting NZ incomes, but they could fall as fast as they lifted.
The Reserve Bank is an obvious potential party-pooper here at home. In a speech in August, Governor Graeme Wheeler sounded relaxed on the inflation front, noting that "at present, rising construction costs are not a major concern for monetary policy" and "while higher policy rates may well be needed next year as expanding domestic demand starts to generate overall inflation pressures, this is not the case at present." The Bank's June forecasts implied the first hikes in the Official Cash Rate (OCR) wouldn't be until September 2014.
But on the financial stability front, the Reserve Bank is sounding considerably less relaxed. It is warning that Auckland house prices are moving well ahead of levels that can be justified by fundamentals such as income growth, and that an ugly correction could result at some point. Restrictions on high loan-to-value ratio lending will take effect from 1 October, aimed at making credit at the riskier end of the spectrum less available and more expensive. Extra regulation is seldom popular, and there will likely be unintended side effects, but such interventions - if successful - are probably preferable to an ambulance at the bottom of the cliff.
Ben Bernanke is another factor for the typical home buyer to keep an eye on: he's chair of the US Federal Reserve, and US rates are the global bellwether. NZ borrowers - not least our Government - have benefited handsomely from low global interest rates in recent years: they have kept our rates lower, too. But the reciprocal also applies on the other side of the cycle. Mr Wheeler sets the overnight Official Cash Rate, and influences New Zealand's longer rates through expectations of future monetary policy. However, it is in fact US Fed plans to gradually exit their unorthodox monetary policy stimulus - and in particular, the Fed's plans to gradually taper their enormous "quantitative easing" asset-buying programme - that has primarily been driving global interest rates higher of late, including in New Zealand.
Swap rates, the wholesale interest rates that are used as the basis for pricing mortgages and other retail lending rates, have risen sharply as expectations have firmed up that the Federal Reserve will starting winding back its new purchases of US Treasury bills and other financial assets from next month. The five-year swap rate is up from 3.25 per cent in early May to more than 4.4 per cent at the time of writing. At shorter horizons the increases are also large: the two-year swap has risen from 2.8 per cent in early May to over 3.4 per cent. Mortgage rates lifted in May, but at the time of writing have not yet incorporated the recent rises in wholesale rates. If these higher wholesale rates persist, and the broad consensus at present is that they will, the costs will have to be passed on.
New Zealand is in the fortunate - and internationally unusual - position that higher interest rates are exactly what the economy needs at this juncture. Other economies, such as Australia, are losing momentum, and the central bank is in cutting mode. Yet the Australian five-year swap rate has also risen around 50bps (half a per cent) since early May, courtesy of global moves.
All-up, the Auckland housing market cannot run on unchecked indefinitely. Either a correction will come via a global shock to NZ growth (down) or interest rates (up), or the Reserve Bank will step harder on the brake with both its unconventional tools and its traditional OCR. And of course we know a supply-side response is a critical part of the normalisation process. All this adds up to huge tensions for the property market that will take years to play out.
* Sharon Zollner is a Senior Economist at ANZ Bank.
This material is for information purposes only. You should seek professional advice relevant to your individual circumstances. While ANZ has taken care to ensure that this information is from reliable sources, it cannot warrant its accuracy, completeness or suitability for your intended use. To the extent permitted by law, ANZ does not accept any responsibility or liability arising from your use of this information.