Bruce Morris compares latest sales with rating capital values to see where value may lie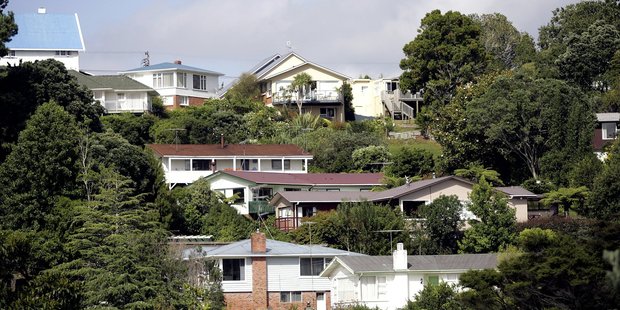 Here's a question for those who think they know all about Auckland property: in average price, what have been the 20 best-performing supercity suburbs since new rating capital values were set two years ago (no peeking before answering)?
Some of those blue-chip suburbs - Epsom, Remuera, Takapuna, Herne Bay, Mission Bay, Parnell, Devonport and St Heliers - perhaps? Along, surely, with the trendy inner-city enclave of Ponsonby, Freemans Bay, Grey Lynn, Mt Eden, Kingsland and Westmere? Most of them would be in the mix, wouldn't they?
Well, no actually. Just one of that select band managed to squeeze into our list of high-flyers - Epsom, which filled the final spot in our top 20, using the measuring stick of average actual selling price in the three months to June 30 compared to capital value.
The list, dominated by less-fashionable Auckland suburbs, illustrates just how widespread the supercity price growth has been since July 1, 2011, and shows that every dog has its day.
Ponsonby (up nearly 30 per cent), Remuera (up 22.2 per cent), Herne Bay (up 23 per cent) and Takapuna (up 18.6 per cent) haven't exactly been basket cases. But put alongside areas such as New Windsor, Glen Innes, Waterview and Blockhouse Bay, their advances appear quite modest. At least by latest Auckland standards.
New Windsor, jammed in between Blockhouse Bay, Mt Roskill and Hillsborough, is up an astonishing 39.3 per cent on the price-to-CV measure and, while the figure is based on just 12 sales for the quarter, it continues the momentum in that part of the city.
It's no surprise to find its neighbours enjoying equally buoyant times. Blockhouse Bay is up 35.4 per cent, Mt Roskill has grown 31.3 per cent and Hillsborough is now ahead by 31 per cent. All three suburbs - handy to the city and blessed with great local schools, Lynfield College, Mt Roskill Grammar, Mt Albert Grammar and Avondale College - were prominent players in the same Property Report exercise last year.
The racing prices of the inner-city suburbs have calmed a little since the initial surges of three years or so ago, pushing buyers further out in search of better value. The same influence has raised interest in the east (Glen Innes up 37.8 per cent), the Shore (Hillcrest up 33.2 per cent and Belmont up 32.9 per cent), the west (Waterview up 35.6 per cent and Te Atatu Peninsula up 33.7 per cent) and the "mid-south" (Royal Oak up 32.9 per cent and Onehunga up 30.6 per cent).
What to read into all this? Who really knows, but it could mean those suburbs at the top of the list may be ready to slow down as buyers become more picky. While it's hard, for example, to see prices in unpretentious New Windsor or Blockhouse Bay falling in the next year or so, a couple of million-dollar sales lately suggests it might be easier to find better value elsewhere.
It's not so long ago that Grey Lynn was the star, and it remains in high demand; prices are up around 40 per cent since the peaks of the 2002-2007 boom. But its growth over the last two years - measured by selling price in relation to CV - is a more modest 21.4 per cent. Similarly, Kingsland. Average values there are 44.7 per cent higher than in 2007, but prices in the last two years have risen by a more conservative 19.3 per cent.
So, for the moment anyway, some of today's leaders may be ready for the same pause, even retreat, that eventually comes to every area.
Better value could be found in Castor Bay (up a miserly 11.6 per cent in the last two years), Devonport (up 12.7 per cent), Stanley Pt (up 13.8 per cent) or Parnell (up 16.8 per cent per cent). Only trouble is you'll need a million dollars to get in the door, and your new home will be a back-street do-up.