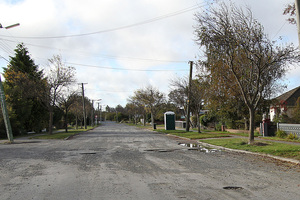 The Government has confirmed it will appeal a landmark High Court decision which ordered it to reconsider a 50 per cent payout offer for vacant, uninsured red-zoned Christchurch land.
Earthquake Recovery Minister Gerry Brownlee this morning confirmed the appeal saying "there are a number of things in that decision that are quite concerning and I think we need to get some clarification around that".
Mr Brownlee said Justice Pankhurst, who heard the case, had invited the Government to speak with him "to seek those clarifications".
"Nonetheless we will try and get our position clearer through the appeal process."
Mr Brownlee said the Government had yet to file the appeal as it was still considering exactly which grounds it would appeal on. He refused to discuss them this morning.
Justice Pankhurst's decision concerns uninsured, vacant plots of red-zoned land. Only land with structures on it can be insured, which excluded vacant property owners from any quake payouts.
The Government stepped in to offer quake-hit owners 50 per cent of the value of their land - a decision a small group of about 40 residents calling themselves 'Quake Outcasts', as well as Fowler Developments Ltd, challenged in court.
In his judgment, Justice Panckhurst ordered Mr Brownlee and Canterbury Earthquake Recovery Authority chief executive Roger Sutton to reconsider their buy-out offers.
He ruled the 50 per cent offer was "not made according to law" and "will not enable many property owners to make a fresh start".
Prime Minister John Key this morning told TV3's Firstline that the Government was being generous in paying out 50 per cent.
"The Government will have to go away, have a good look at the judgment, make a decision about what it does next. But there are a lot of precedent risks here and issues, because if we pay out more than that, even paying out 50 per cent sets a precedent.
"What do we do when there's an uninsured land slip later in the year because of a flood somewhere? Those homeowners will say, 'But you paid out in Christchurch and you paid out more than 50 per cent.' It's not easy for the Government."
Labour's earthquake recovery spokeswoman Ruth Dyson said red-zone property owners had been been vindicated by the court decision.
"This is a victory for residents and for fairness," she said.
"John Key said no one would be worse off as a result of his Government's offer, and today's verdict proves that many, many people were."
- APNZ