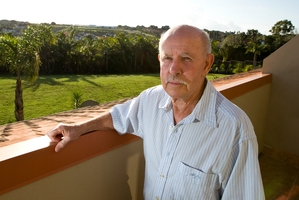 Charles Blower knows better than anyone how quickly body-corporate levies can skyrocket.
He lives in the Santa Rosa complex at Gulf Harbour, 45km north of Auckland.
Body corporate fees that averaged $100 a month five years ago ballooned in the past couple of years, Blower said, as the body corporate waged a legal war against the Auckland Council over weathertightness issues.
He has paid $2,292 in fees this year, including two bills totalling $1,723 on the same day in January.
A retired cabinetmaker, he is unsure how he will pay the levies.
He fears the arrival of each bill: "I get sick thinking about it. It's having an effect on me. You can't sleep, you think, 'Where's the money going to come from?' You can't borrow money at my age."

• Check maintenance plans and body corporate funds before buying