Where to from here – what can we read into the house price ripple effect that's spread across Auckland and beyond? Bruce Morris offers some thoughts.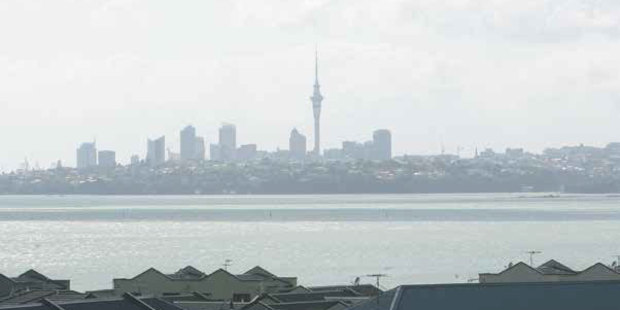 When you're hot, you're hot. But you're never hot forever.
In a bubbling housing market, last year's galloping suburbs may be this year's dawdlers... and this year's stragglers could become future chargers.
No guarantees on any of that, of course. But the valuation ripple effect in a moving market can be useful in pinpointing what area may be next to enjoy a lift.
When demand is dreadful - as it was in Auckland in 2008 and 2009, and as it remained for much of the country until quite recently - there was no ripple in that residential real estate pond. If prices went anywhere, they headed down.
But two or three years ago, buyers who had bided their time through recession threw a pebble in the Auckland pond. Slowly that ripple started to build - first within the city fringe suburbs, and then along the motorways to the outer areas.
The reason was logical enough: with a limited pool of houses for sale within spitting distance of the CBD, prices began to rise. People frustrated at finding prices moving beyond their means turned to neighbouring suburbs for better value, which of course put pressure on values there and in turn pushed buyers further away.
Out the ripple went, enveloping the supercity in two years and now reaching most regional areas, although the influence is still fairly subdued in far-flung corners and outside the city's boundaries.
New capital values set in July 2011 for Auckland's 520,000 residential properties show the extent of the city-wide rise. By the end of March this year, all of the major 168 supercity suburbs and towns were showing average sale prices well above those 2011 CVs. Just 13 of them were in single percentage figures; the bulk were up between 16 and 28 per cent against CV.
What happens now is anyone's guess, and political influences may have a strong bearing. While values in much of Auckland look stretched, demand stays high because of a growing population, lack of building and low interest rates. But perhaps Auckland will slow and the provinces will start to bridge the gap. Or perhaps less favoured Auckland suburbs will play catch-up... at least until mortgage rates start to rise.
If that's so, where are the opportunities?
A look back to the peak of the last boom in November 2007 gives some good pointers and shows the real estate muscle of Auckland. All of us wish we knew then what we know now.
At the top of the list is Grey Lynn, with an astonishing rise in average value of 35.5 per cent in those five-and-a-bit years through recession and economic uncertainty here and overseas. Tucked in behind is Sandringham (up 33.3 per cent), with Pt Chevalier (up 30.5 per cent), Ponsonby (up 28.9 per cent) and Westmere (up 28.7 per cent) not much further back.
Yet Herne Bay, one of the jewels in Auckland's property crown and the most expensive suburb in the land with an average house value of nearly $2m, is one of the city's lesser performers - just 11.2 per cent ahead of the 2007 level.
Ponsonby, Westmere and Grey Lynn share boundaries with Herne Bay, of course, and Pt Chevalier is knocking on their doors. That relationship probably did as much to boost neighbouring prices as anything. ("Herne Bay is lovely but it's too expensive for us and we're going to look next door at Westmere and Grey Lynn.")
So what does this tell us? People will interpret the statistics in different ways, but perhaps Ponsonby, Grey Lynn, Sandringham, Pt Chevalier and Westmere could be regarded as fully priced for the moment - and maybe it's time for traditional relativities to be restored to Herne Bay.
In 2007, the average Grey Lynn home was priced at $737,000; at the beginning of last month it was $1.003m. If Herne Bay values had made the same progress average prices there would by now have topped $2.4m.
So is Herne Bay good value now for those with $2m or more to spend? It's a suburb that will never lose its appeal and - setting aside the IMF's view that New Zealand houses are vastly overpriced and at risk of decline - it doesn't seem logical that those historic relativities should be lost forever.
The list published here today of the 20 areas that have risen most in price since November 2007 includes 16 former Auckland City Council suburbs. The four outsiders are on the North Shore.
While a fair argument could be mounted to suggest the top six or so on the list (Grey Lynn, Sandringham, Pt Chevalier, Ponsonby, Westmere and Mt Eden) should be running a little out of puff after such a run, there may be life left yet in suburbs holding some of the lower places.
Run your eye down column nine in the central spread of data in this edition of Property Report. A mediocre performance compared to neighbours over the last five or six years doesn't mean a suburb or town is ready for a surge, especially when overall prices are looking stretched. But it may indicate value worth exploring further. One example:
Te Atatu Peninsula and Te Atatu South in the old Waitakere City are separated by the North Western Motorway. Historically, Te Atatu South was seen as a better area and prices were higher. But that started to change 15 or 20 years ago when smart new subdivisions began to spread within the blue collar Peninsula (cleverly rebranded from Te Atatu North), shifting socio-economic indicators.
The result: prices on the Peninsula charged ahead of Te Atatu South. Now the ripple out from the city may also be crossing the motorway from the north. Today, the average price in Te Atatu South is $469,500 (up 15.6 per cent since 2007); across the motorway bridge, the average price is $520,722 (up 18.2 per cent). Both suburbs give good value at around Auckland entry level, but it is noticeable that Te Atatu South has started to close the gap over the last six or nine months. Will that momentum continue?
Herne Bay is not alone among fine Auckland suburbs to show relatively limited price appreciation since the 2007 peak.
Takapuna (up 2.5 per cent), Castor Bay (up 3.3 per cent) and Devonport (up 9.6 per cent) are at the bottom of the pile on the North Shore, and may suggest value. On the southern side of the bridge, Mission Bay (up 9.1 per cent), St Heliers (up 13 per cent) and the Waiheke Island suburbs (Surfdale, up 2.4 per cent; Ostend, up 6.9 per cent; Onetangi, up 9.8 per cent; Oneroa, up 7.5 per cent) are also well behind the pack.
That doesn't mean any of those suburbs are on the verge of a fresh spurt, but it does indicate relativities have been eroded, even if Waiheke did get ahead of itself through the last boom.
The list of Auckland's poorest performers since 2007 may also give a future clue to value, but no one should be heading without careful thought to Wellsford just because it sits at the top, showing a decline of 13.3 per cent. Rural towns and decent capital gain don't usually share the same sentence these days.
In the same category are places like Kawerau (down 32.3 per cent), Turangi (down 29.3 per cent), Pukehina (down 28.4 per cent) and Taumarunui (down 24.9 per cent). They are obviously better value now than they were five or six years ago, but in real estate terms they continue to look like cot cases. Opportunity is not a word that sits well with any of them.
The tables highlight the yawning gap between Auckland and the rest. While the ripple may continue to feed beyond the city boundaries for a little while yet, the prospects of the provinces regaining all the lost ground seem remote.
Only three of the 118 North Island regional areas (north from Opotiki, Turangi and Taumarunui) are now ahead of those 2007 levels, and they just scrape into positive territory. Yet even battling Auckland blue collar suburbs like Otara, Manurewa East and Mangere East have their noses in front.
While value is in the eye of the beholder and rural towns can offer a wonderful family lifestyle and sense of community, real term capital gain will continue to be a forlorn hope for thousands of home-owners.
* An earlier version of this story suggested Westmere has made the biggest gains in house prices since the 2007 peak. Westmere's gain was in fact 28.7 per cent, pushing it to number five on the list behind Grey Lynn, Sandringham, Pt Chevalier and Ponsonby.