Arch Hill and Grey Lynn residentsupset at Bunnings' plans but get no help from Brown.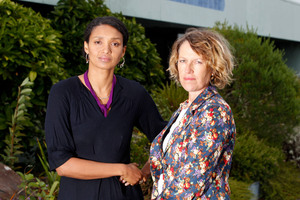 Auckland Mayor Len Brown is refusing to help a community battling plans by hardware giant Bunnings to build a big box retail store alongside homes and kindergartens in the historic, inner-city suburb of Arch Hill.
Instead, Mr Brown and council officers are seeking to insert the existing rules that allow the likes of Bunnings, The Warehouse and Mitre 10 Mega to build big box retail stores into a new planning rulebook - or Unitary Plan - for the city.
The case is whipping up a political storm with one of Mr Brown's political supporters calling the mayor's response "cute" and another politician accusing council officers of "planning anarchy" favouring Bunnings.
A statement from Mr Brown's office said "the mayor was aware of the level of concerns in some parts of the local community and is encouraging anyone who is able to lodge submissions to consider doing so".
His position is at odds with Waitemata councillor Mike Lee and the Waitemata Local Board, who say it runs counter to everything Mr Brown is to trying to achieve through the Auckland Plan and Unitary Plan in city fringe communities.
The local board does not support the application on the grounds it is non-complying and may jeopardise future intensification and development along Great North Rd.
The Arch Hill and Grey Lynn communities, led by Sue Lyons, want Great North Rd turned into what one resident and architect Jon Rennie said could be one of the city's boulevards with apartments and small commercial activities at street level.
"Great North Rd is at a tipping point. Its potential as a continuation of Karangahape Rd ... could be extinguished by the Bunnings proposal," said Mr Rennie, who pointed to the latest plans for a Countdown supermarket at the Soho site in Ponsonby as an example of a big floor plate in a central city site done sensitively.
Another resident architect Daniel Marshall has prepared an alternative plan to show how the Bunnings site could be used for housing to complement the historic houses and narrow streets off Great North Rd.
There are no controls in the draft Unitary Plan to stop or discourage large retail stores in mixed use zones.
Like now, planners would get to decide who, if anyone, will have a say.
In the case of the Bunnings application, an independent commissioner ruled that the effects of the proposed store on the surrounding environment were minor and only a handful of residents should have a say. Other residents, including Mr Rennie, were shut out of the process.
Waitemata Local Board chairman Shale Chambers - a left-leaning supporter of Mr Brown - said the mayor's response to helping the local community was "cute".
He was very disappointed at the council's urban design champion, Ludo Campbell-Reid, for supporting changes made by Bunnings to the original design.
Mr Lee said the "planning anarchy continues" and could not see how a Bunnings store in one of Auckland's most historic inner city suburbs could be anything but a travesty of intelligent planning.
"Council always takes the side of the developers, never the community. This is fundamentally wrong."
Once submissions close on May 20, a council report will be written with a recommendation to support or decline the application, which will probably go to a panel of commissioners to decide.
Retail vs residents
*Bunnings wants to build a store on a 0.5ha site in Arch Hill
*Residents oppose the store and want the site used for apartments
*Mayor Len Brown has refused to help residents
*Waitemata Local Board and councillor Mike Lee strongly backs residents