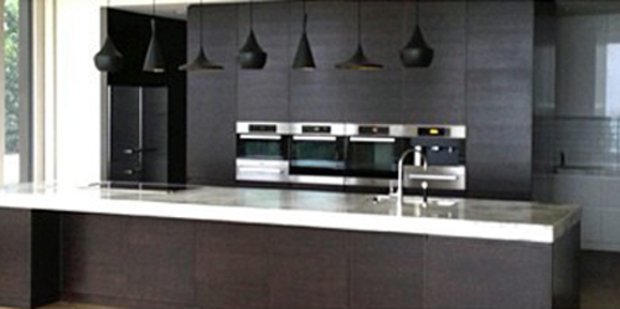 This is the first peek inside one of the country's most lavish and controversial mansions.
The palatial house on Auckland's exclusive Paritai Drive was partly financed by embattled businessman Mark Hotchin. It is believed to have cost $42 million and counting.
The former face of collapsed Hanover Finance poured $12.2 million into the property, built on land belonging to one of his family trusts.
Hotchin, 54, was recently cleared by the Serious Fraud Office of criminal wrongdoing over Hanover and has been fighting for the return of some of the cash invested in the house.
On Friday, snaps of the mansion's interior were posted on Instagram by interior designer and reality television star Sally Ridge, with the message: "Loving my light selection from ECC."
The pictures show at least two rooms are finished - with no expense spared on fittings and fixtures. A dazzling pair of pendants in the entrance retail for $10,960, or $5480 each.
The seven lights in the kitchen are worth $5,810 - or $830 apiece.
The pictures have sparked rumours the house will soon be on the market.
"This is without doubt the most magnificent house ever built in New Zealand," said Auckland real estate agent Graham Wall. "Everyone worth their salt will be vying for the contract to sell it."