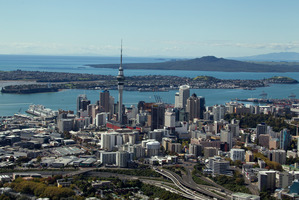 Commercial, industrial and retail properties sales last year totalled more than $1.4 billion - but deals this year could be higher, says a property market expert.
Justin Kean, Jones Lang LaSalle's director of research and capital markets, said: "We expect the market to surpass this level through 2013 as investor sentiment recovers."
Of all the deals done, 80.8 per cent of the deals were in Auckland.
"We expect Auckland to continue to dominate the market in terms of transactions," Kean said.
"This is likely due to the Auckland market offering both the liquidity necessary for large sales as well as indicating a positive market trend which will often result in a self-fulfilling uplift in the overall level of sales as the market gains both momentum and confidence."
Retail is the standout performer lately.
Six big retail assets sold for $405 million, including Westfield Downtown for $90 million at an initial yield of 7.6 per cent.
Deals in the retail sector represented 30 per cent of the overall sales total.
Prime retail assets continue to prove popular, although there remains strong interest in secondary and smaller retail assets also, Kean said.
He said more properties were selling in the $20 million-plus category, up 67 per cent on 2011.
Chris Beasleigh, retail sales and leasing associate director, said prime yields would continue a downward trend this year because of short supply and improving economic and business confidence.