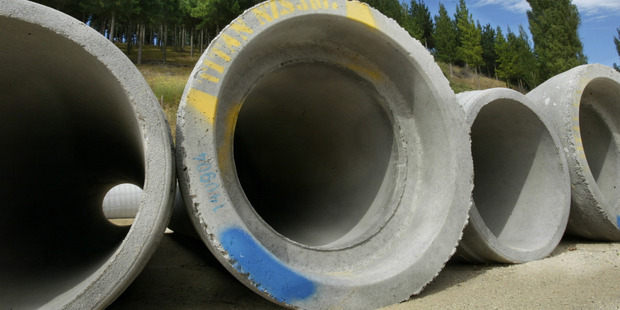 Building industry representatives came under attack at today's New Zealand Institute of Building conference for pricing materials in contracts for new developments.
Tony Sewell, Ngai Tahu Property chief executive, said his organisation was spending up to $100 million on new buildings yet he was extremely unhappy with procurement pricing.
He cited concrete saying Ngai Tahu was considering importing it from Mexico rather than paying the extremely high prices here on the Christchurch convention centre project where Ngai Tahu has partnered with an American business. The Americans told Ngai Tahu to "forget" the local price.
"We will bring it in from Mexico," Sewell said his organistion was told.
"We need to start attacking the supply line," he said of prices which Ngai Tahu and their tenants had previously accepted but which were now being rejected.
New housing costs at Wigram south of Christchurch rose 16 per cent in one year, which Sewell blamed mainly on material cost rises.
Labourers on the sites had received no pay rises, so he asked how material prices could have escalated so fast.
Dr David Whittaker, technical director at Beca in Christchurch, and Dr Lindsay Jones, a New Zealander who is chief executive of the San Francisco and Christchurch based seismic building business Maxlide, talked about construction techniques in earthquake-prone areas.
Jones said the uptake of seismic isolation systems - including those using the lead rubber bearing systems - was "frankly disappointing". People recognised the increased safety offered by buildings which had these systems yet the uptake had been slow, he said.
Residential projects with these systems commanded a 10 per cent premium yet it only cost an extra 2 to 5 per cent to develop new buildings with these systems, Jones told the delegates.