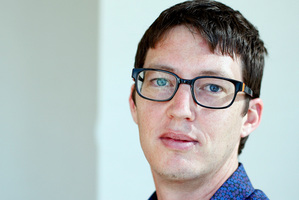 NZX-listed landlord Precinct Properties satisfied the investment community after pushing up half-year bottom-line profit.
Mark Lister, head of research at Craigs Investment Partners, said the result met expectations for the business previously called AMP NZ Office Trust and the country's only listed business in A-grade commercial office real estate.
"It was pleasing to see the dividend going in the right direction," he said of a 1.6 per cent increase in the payout from 2.52c per share to 2.56c per share.
Precinct, which owns the PricewaterhouseCoopers Tower and ANZ Centre in Auckland, made $23.6 million net profit after tax, up from $20.4 million, but recorded a 1.5 per cent decline in first-half net operating income as costs rose and occupancy fell to 95 per cent. The dividend lifted for the first time since 2008.
"There has been no word on asset revaluations, which is not unexpected, so we probably won't hear anything on this front until closer to the middle of this year," Lister said of the business, which by December 31 had real estate worth $1.46 billion, up on the $1.33 billion as at June 30.
Lister said Precinct's Auckland CBD Downtown Shopping Centre - which it bought from Westfield last year - appeared to be going better than they thought.
"The focus this year is on leasing out the vacant space in two Wellington buildings, State insurance tower and AXA centre, which is about to come up with some existing tenants leaving. All in all, a good result, guidance maintained ... a few positive signs from across the office market for rental growth and valuation increases," Lister said.
Shane Solly, of Mint Asset Management, said Precinct had stabilised and was now focusing on growing its portfolio. The business was well-positioned to benefit from current tight Auckland CBD office market, Solly said.
Precinct chief executive Scott Pritchard said the half-year had been active and the company was happy with the good progress made on several fronts, particularly its Downtown and the ANZ building, undergoing an upgrade.
The investment market in Auckland and Wellington continued to improve after a number of big deals and guidance for the full-year result, with $56.7 million of net operating income, was unchanged, he said.
Performance would be driven by the ANZ Centre's staged completion and the impact of the Downtown acquisition. Shareholders would get a second-quarter dividend of 1.28c per share, the payment made on March 14, the company said.