Renovation begins next month on Wynyard Quarter site, with focus on attracting technology companies.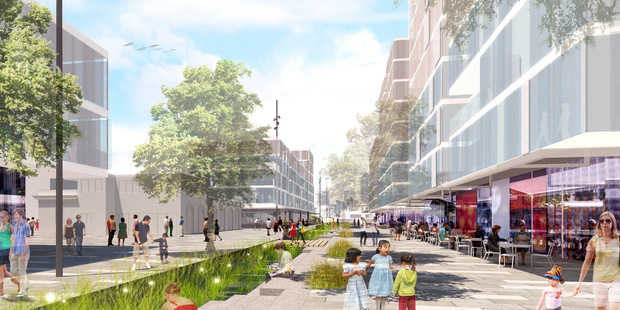 Local companies, including accounting software firm Xero and business incubator The Icehouse, are eyeing up Auckland's new Wynyard Quarter innovation precinct, due to begin development next month.
The "ICT and digital media innovation hub" - which could eventually take up more than 40,000 square metres of waterfront land - will start by offering business the opportunity to move into the refurbished 90-year-old John Lysaght Building.
Work on renovating the site is being funded by the Auckland Council and will begin next month.
As well as this, $17 million of council funding has been earmarked for the precinct's operating costs.
The precinct hopes to attract entrepreneurs as well as multinational companies and has already piqued interest overseas, according to Auckland Tourism, Events and Economic Development (Ateed) chief executive Brett O'Riley.
It would particularly focus on information and communication technology firms, he said.
According to Ateed, the hub would bring jobs, improve survival rates for new businesses and stimulate the creation of high-tech firms.
"One of the things Auckland really lacks is an epicentre for innovation. We have a lot of groups coming here all the time, we have a lot of international investors ... it's really hard to take them anywhere which personifies what Auckland is about," O'Riley said.
"Unashamedly Wynyard Quarter is about us attracting business into Auckland and about us attracting investment."
He said the precinct was "in a highly desirable area of town" but he did not think rents would be prohibitive for smaller companies or start-ups.
One of the benefits of the Wynyard Quarter space was the amount of residential accommodation close by, he said.
Andy Hamilton, chief executive of The Icehouse, said his business was "actively considering" making a move to the precinct.
"We're just working through just how Waterfront Auckland and Ateed see that precinct staging and growing out," Hamilton said.
The chief executive of Wellington-headquartered Xero, Rod Drury, said his company would also look into moving its Auckland office to the area.
"We're substantially beefing up our Auckland presence. We have actually already outgrown our second Auckland premise, it's always tough with leases getting the timing right but we're keeping a close eye on what's going on there," Drury said.
Ateed said it was in the process of picking an operator to run the innovation precinct.
"The successful bidder will be responsible for operating the precinct, working with tenants, and generating a culture of entrepreneurship and collaboration," the council-controlled organisation said.