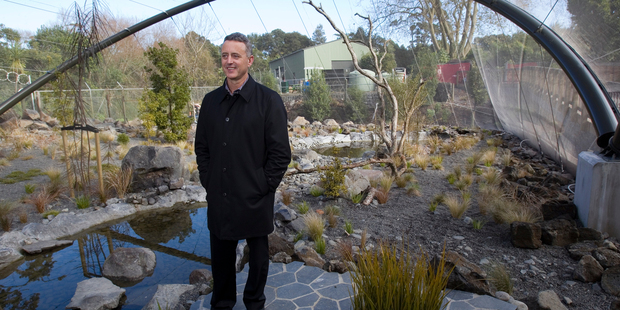 An Auckland construction boss has warned about the building resurgence, saying now can be the most perilous time for businesses.
Shane Brealey, managing director of NZ Strong, said Mainzeal Property and Construction's receivership should act as a red flag to the rest of the sector which has been recovering from the downturn since 2007-08, with a slight pick-up in work and more predicted.
"This is the most dangerous time in the cycle for construction companies," Brealey said.
"As you come off a low and start to climb up again, you've got to have some gas in the tank. It's cash flow hungry.
"Companies are going to be really exposed. You need a strong balance sheet, cash on hand or you're not going to make the climb up the hill," said Brealey, whose firm has finished more than 50 big Auckland projects, including the $16 million upgrade of Auckland's Tepid Baths, the $20 million New Lynn Rail Station, the $16 million 4ha Te Wao Nui New Zealand precinct at Auckland Zoo, the $6 million restoration of Pah Homestead and the award-winning Yellow Treehouse.
Brealey said some people thought Mainzeal subcontractors had played a part in its downfall by being too lenient on payments.
"You've got to feel for the subbies but there's a view on their lack of action when it comes to ensuring they got timely payments," he said.
"If subbies had been more demanding, the hole might have only been half as deep. They take partial payments and they let it stretch for another month," he said adding that the subcontractors should have stood their ground.
Others in the sector have blamed the recession, poor corporate governance, a large number of leaky buildings and litigation.
Richard Yan, Mainzeal's sole director, said last week the company could no longer continue trading because of a "series of events that had adversely affected the company's financial position", combined with a general decline in commercial construction activity and a lack of shareholder support.
PwC partners Colin McCloy and David Bridgman were appointed receivers.
Brealey said court victories over builders for leaking structures had certainly played a part in the sector struggling, because of courts' joint and several liability findings, he said.
"It's unfair. It's very tough for the main contractor," he said.
"If there's an architect, engineer, clients and others involved in building and Mainzeal is the only company still standing, they have to pick up the whole can. It's unreasonable."
Since 2004, NZ Strong has won contracts worth more than $250 million and Brealey said his business was not suffering from lack of work.
"If this is a recession, bring it on."