The vagaries of water charges can be a huge hassle for landlords, writes Diana Clement.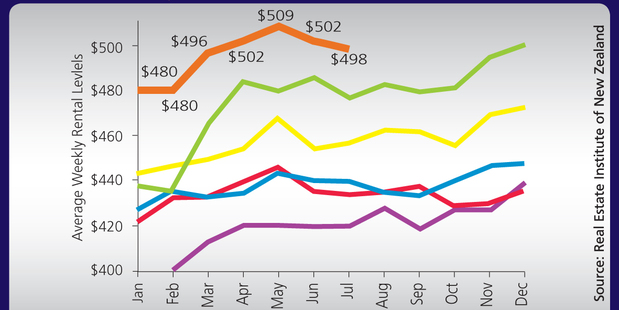 Water rates give landlords indigestion. Although tenants can be charged for the water they use, if they don't pay it's the landlord's name sent to the debt collectors.
There is often confusion about water bills. Scotney Williams, of The Tenancy Practice Service, says whether or not it is stipulated in tenancy agreements, tenants are required by the Residential Tenancies Act (RTA) to pay for reticulated water. Landlords, however, must still pay the wastewater charges where the water supply is a tank supply.
Tank water is not referred to in the RTA definition, so landlords should specify this in their tenancy agreements. "It requires a clause in the tenancy agreement that says who is going to pay," says Williams. He adds that the landlord should supply a full tank of water at the commencement of the tenancy and the tenancy agreement needs to say that tenants need to pay for their own water supplied, if it runs out during the tenancy.
The RTA's rules on water changed in October 2010. Tenancy agreements signed before then may differ from more recent ones, says Williams. Previously, tenants paid for water only if it was specified in their tenancy agreement whereas now tenants are liable even if there is no reference to water charging in the agreement.
Although the RTA says tenants must pay for water, getting them to actually do that is another question.
Watercare Services, which supplies water to Auckland, has a clause in its supply contract that says it can pursue landlords if tenants don't pay. That's because the water supplier defines "customers" as the owner of the property.
David Whitburn, president of the Auckland Property Investors Association, says his organisation is lobbying Watercare Services to change its approach. "We firmly believe that water should not be treated any differently to any other utility such as electricity or telephone services, where the supplier's contract is directly with the tenants who use the services and not the landlords who own the premises."
Whitburn says Watercare's policy regarding bill payment results in increased administration time for landlords to collect payments for metered water and being left with unpaid bills at the end of tenancies.
"Watercare's policy is to bill the property owner as soon as the consumer's water bill becomes overdue. For owner-occupied dwellings, (which is) the majority of properties, Watercare's policy is great. But for rental properties this is a major time sink for landlords and property managers in re-invoicing and chasing up water accounts.
"We just wish water bills were treated the same as power bills," adds Whitburn. "Our lobbying efforts get blocked by deferrals and local government blaming central government, who in turn blame local government. A change of legislation seems necessary."
This story has been corrected from a previous version, which failed to say that landlords must still pay the wastewater charges where the water supply is a tank supply.