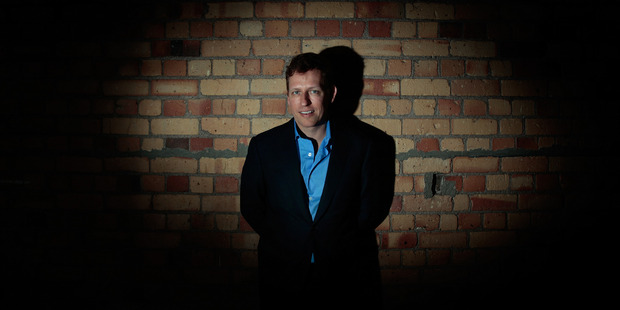 Cashed-up Facebook billionaire and venture capitalist Peter Thiel is selling his Parnell house and is now understood to be searching for a much bigger Auckland place.
Auckland real estate agent Graham Wall has just listed the American's Alberon Place house, promoting the minimalist architecturally-designed place as contemporary.
A pool and palm-tree lined lawn are features of the two-bedroom two-level house, with a large open plan living, kitchen, dining area opening out onto a tiny section.
The extremely private Thiel is now understood to be hunting for a house of at least four bedrooms within a few minute's drive of the CBD but this time with waterfront views and on a much larger piece of land.
His Queenstown house has just had a big makeover after he flew his New York designer out to the South Island to bring a Manhattan flair to that place.
No price tag is on the Parnell house which Thiel bought for $2.6 million.
QV listed its capital value as $2.2 million, made up of a section worth $720,000 and a $1,480,000 house on a land area of 430sq m. The house has a floor area of 230sq m, QV said.
Mr Wall acknowledges in his marketing that the house is not big.
"Architect Simon Carnachan's Award winning ultra modern 'cottage', warm sunfilled design triumph, the best two bedroom house in Parnell," his ad says.
Thiel was a Facebook board member and its earliest big investor but he has shed most of his holdings. In August, it was reported he had taken his divestment to more than US$1 billion ($1.23 billion), after restrictions on insider sales ended.
After Facebook was floated, Thiel sold about 20.1 million shares on August 16 and August 17, raising US$395.8 million, according to a filing with the US Securities and Exchange Commission.
He has invested around $6 million in New Zealand companies and projects.
In October 2010 he invested $4 million in online accounting firm Xero and put a further undisclosed sum in this year.
Last January, he invested a secret amount in the now-defunct Pacific Fibre which planned to build a fibre-optic cable linking Australia, New Zealand and the United States.
Thiel also put a secret amount into Booktrack, a business which provides synchronised soundtracks for e-books.