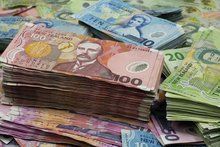 If you've ever shelled out for a rental bond you may be in for a windfall: almost $6 million of bond money is waiting to be claimed.
The Department of Building and Housing manages the $362 million bond fund, but at the end of last month, $5.8m of it was unclaimed.
Tenants pay a bond on top of initial rent to cover the cost of any damage during their occupancy and this can be claimed back when they move out of the property.
The department's client services manager, Meg Martin, said bonds were refunded within two working days in most cases. But sometimes the money was not collected.
"Sometimes that's because tenants moved overseas or bond-refund forms come back missing either the signatures of all tenants, or the landlord."
The average unclaimed amount was about $170, Martin said.
If people suspect they may be owed money, even if their tenancy ended a long time ago, they should call the department on 0800 836 262, she said.