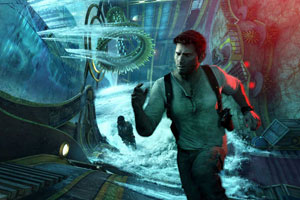 Sorry, this giveaway has now closed.
Enter your details and get an exclusive beta code for the PlayStation exclusive action adventure Uncharted 3: Drake's Deception.
We have 1,000 beta codes to giveaway for all of you PlayStation users so that you can play Uncharted 3: Drake's Deception before its release at the start of November.
Just enter your details, and we'll send out the code to the first 1,000 entered - get in quick, it's one of the year's most highly anticipated games for a reason.
You must be 16 or over to enter.