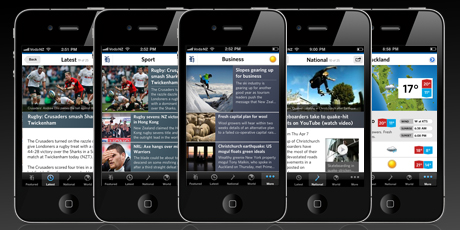 With The New Zealand Herald iPhone App, you get the latest news and most important stories of the day - all hand-picked by our editors - wherever you are.
With the NZ Herald for iPhone, you can:
- View all of your favourite sections of the Herald combined with the interactivity of the iPhone
- Easily swipe between stories
- Share stories via Facebook, Twitter and email
- Customise the menu bar - so you can decide what content comes first
- View photo galleries and video in full screen. Videos are also AirPlay compatible allowing you to watch them on full-screen on your Apple TV.
The App is available for free download now at the iTunes store.
If you do happen to have any questions, please contact us here.