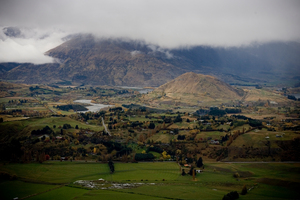 The Government has announced a a new school will open in the Wakatipu Basin by 2015.
Education Minister Hekia Parata said the new primary school will cater for the growing populations in Queenstown, Frankton Flats, Arrowtown and Lake Hayes.
The new $14 million school, which will be located at the Shotover development adjacent to the Lake Hayes estate, will cater for Year One-to-Eight students.
Education Minister Hekia Parata said the population in the area is growing - with around 1635 primary school-age students in the Wakatipu Basin last year, and the new school would take pressure off Queenstown School, Remarkables Primary School and Arrowtown School.
She said the number is expected to grow to approximately 2400 by 2020.
"Consultation will now take place with neighbouring schools and communities. While that is occurring nominations for the establishment board will be sought."
Ms Parata said the establishment of new primary provision and the planned relocation of Wakatipu High School from Queenstown to the newly acquired site in Frankton's Remarkables Park is in accord with the Wakatipu Area Strategy, and will meet the needs of the community in the short- to medium- term.
- APNZ