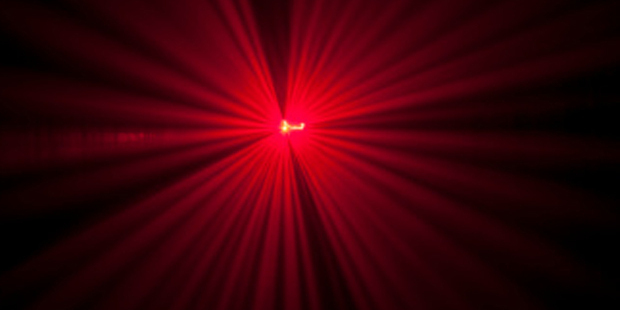 Carrying high-powered laser pointers in a public place without a reasonable excuse will soon be illegal, after a bill passed its final hurdle in Parliament last night.
Failure to comply with the new law will incur a $2000 fine or three months' jail.
The Summary Offences (Possession of Hand-held Lasers) Amendment Bill, put forward by retiring National MP Cam Calder, had cross-party support. It aims to protect pilots and truck drivers from "laser strike".
"It's timely. It's very important," Dr Calder said. "It has particular relevance to people in Manurewa [on the flight path to Auckland Airport], but also for all of us who travel by air in New Zealand."
Shining a laser pointer at an aircraft is already illegal.
"But it's not just aircraft that can be impacted.
"If you're driving at night and someone shines one of these in your eye, it's extremely dangerous.
"Imagine if you're a truck driver on a motorway, and someone is on an overbridge."
A high-powered laser is defined as one with a power output of greater than one milliwatt.
Some of the higher-powered laser pointers can project a beam for 60 miles or more.
"Legislation never completely stops stupidity, but it will render the misuse of these highly dangerous instruments less likely," Dr Calder said.
"It sends a very strong message. Just like you and I don't carry a Bowie knife, people won't be tempted to put a laser pointer in their pocket before going out on a Saturday night."
The bill no longer includes a power for police to seize a laser without a warrant, because they already have seizure powers under a different law.
In May, the Government proposed new Customs rules to restrict imports of lasers.
By the end of the year, importing laser pointers stronger than one milliwatt will be limited to people with a legitimate purpose, such as Defence Force personnel, astronomers or researchers.