Key likely to be winner of NZ First-Conservative clash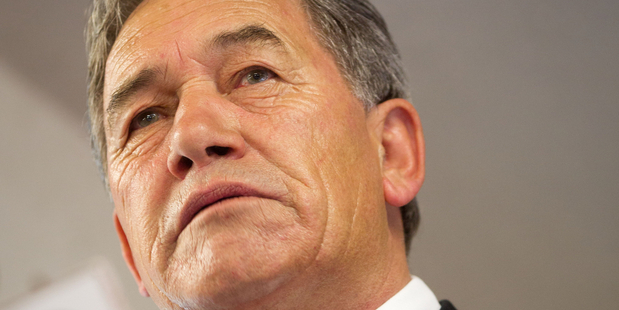 Our political commentator John Armstrong has given Winston Peters several good reasons not to stand in East Coast Bays - which is a pity. The prospect of the New Zealand First leader challenging Conservative leader Colin Craig for the votes of an overwhelmingly National electorate is an enticing one.
If he enters the contest to undermine a deal National might make with Mr Craig, Mr Peters would have to declare his post-election intentions. If he did not, as Armstrong has pointed out, he would be asking National's supporters to back him with the risk that he could put Labour into government.
To have any chance of winning an electorate that gave two-thirds of its votes to National and National's candidate at the last election, Mr Peters would not be able to play his usual game of keeping everyone guessing. That ploy can attract 5 per cent of uncommitted voters nationwide, but not the 35-45 per cent a candidate needs to win an electorate. The fact that Mr Peters is reportedly contemplating East Coast Bays suggests he is deeply worried about his nationwide vote.
The Herald-DigiPoll survey last week found NZ First below the 5 per cent threshhold.
Typically, he would try to make a virtue out of opportunism by offering himself in East Coast Bays as the alternative to a "rort" or "shady deal" between National and the Conservatives. But unless he also committed himself to National in some way, he would run the risk that voters would prefer the "rort" to an uncertain outcome.
He need not commit himself to National by name; he need only declare that he would support a government led by whichever party receives the most votes. That is what he is most likely to do if his support is needed. That is what he did after the first MMP election in 1996 when he gave the Bolger Government a third term, and again in 2005 when he went with Helen Clark. So did Peter Dunne. Small parties in the centre of the spectrum have always ensured a winning party can return to power.
John Key need not be greatly worried by a Peters-Craig contest in East Coast Bays. Mr Peters drew attention to their similarities at his weekend conference, complaining that the Conservatives seemed to be copying NZ First policies. He does not share Mr Craig's religious impulses, but those are not prominent on the Conservative's platform. In every other way, Mr Peters obviously finds Mr Craig too close for comfort.
Voters might not see it that way. They might look less at policies than personalities and style. Mr Peters is a veteran, familiar in his ways if not always predictable. Mr Craig is a fresh face, looking and sounding callow in his advertising and early gaffes. If both stand in East Coast Bays the choice might turn on which of them seems the more reliable partner for National.
Mr Peters has been inclined to draw out post-election negotiations, but more for appearances than with unreasonable demands. He has been content with prestigious but not arduous ministerial roles, and one or two extravagant age benefits. Mr Craig could be more awkward, particularly if he has let himself be trapped in "bottom line" commitments during the campaign.
Mr Key is in no hurry to endorse either of them. He has not ruled out working with Mr Peters this time, but thinks it unlikely he will have to do so. Mr Craig will have to make an impression in East Coast Bays before a reluctant Murray McCully would be ordered to stand aside. The decision may be made at the nominating deadline, leaving no time for Mr Peters to enter the race. More's the pity.