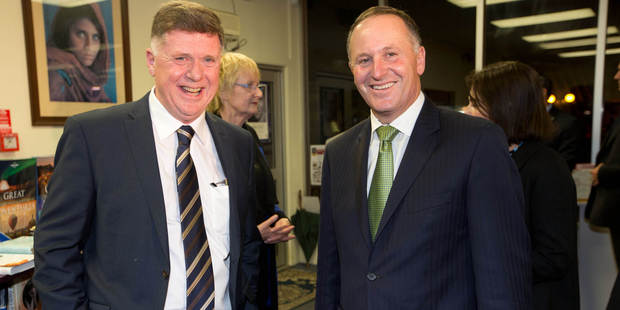 Prime Minister John Key laughed as he mingled with guests gathered for the launch of a new book looking into his life.
The newly released publication, John Key: Portrait of a Prime Minister, was officially launched at a private function on Auckland's North Shore last night, where author and senior Herald journalist John Roughan also spoke.
Mr Key had plenty to smile about after the latest TV3 Reid Research poll indicated National could govern alone with 49.7 per cent of the vote.
Roughan has been with the Herald for 40 years.