Auckland suburbs with highest smoking rates urged to help with push for city ban.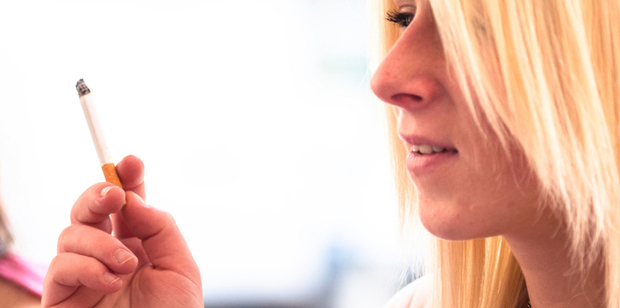 The Cancer Society is appealing to Auckland suburbs with the city's highest rates of smoking for help to press for a smokefree bylaw and possibly fines.
The hopes of the society's Auckland division for a smokefree policy with teeth were dashed last year when the Auckland Council opted for a voluntary approach to signs at parks, council buildings, bus shelters, train stations and ferry terminals.
Council-owned plazas and civic squares will be declared smokefree in 2016 and outdoor dining areas, town centres, beaches and the common areas of council housing in 2018.
The council also agreed to review the bylaw idea in 2016. It is with this in mind that the society is trying to build wide support in the four local board areas with the highest smoking rates - Manurewa, Papakura, Mangere-Otahuhu and Otara-Papatoetoe - to show councillors a bylaw would be straightforward and popular. A society-commissioned survey last year found 57 per cent regionwide support for a bylaw.
The society's Auckland health promotion manager, Beth Jenkinson, said overseas experience of bylaws showed smokers were more inclined to comply with them than with a voluntary approach. Bylaws also motivated smokers to quit. In New Zealand, only Wanganui has a smokefree bylaw. It applies to a number of parks with a maximum fine of up to $20,000.
Ms Jenkinson said: "We definitely wouldn't be looking at something like a $20,000 fine. We want to encourage people to quit and create a safe environment for people rather than it being a punitive measure. We want innovative approaches, which may or may not be a fine."
She said some Australian councils used warnings and fines of about A$100 ($107.91) for repeat offenders.
Mangere-Otahuhu Local Board chairwoman Lydia Sosene was wary of new fines that people in her area could ill-afford to pay, but said some smokers ignored smokefree signs so something more was needed.
"We would be supportive of a bylaw approach provided the evidence states it's going to work in such a way that is beneficial for the people that it affects."
See more stories on smoking-related issues here.