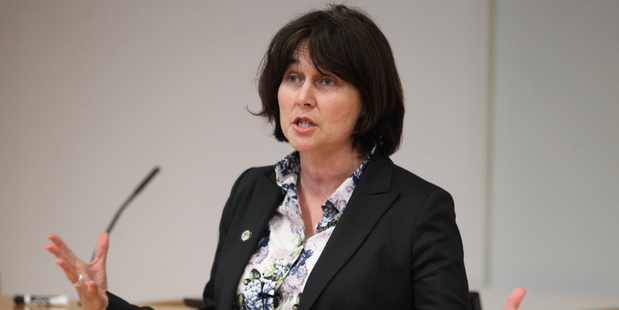 A Ministry of Business, Innovation and Employment report this month says amendments to the Employment Relations Act and the Holidays Act that the Government made in 2011 have achieved some of their policy objectives in the short term.
But Council of Trade Unions president Helen Kelly (picture) said the report "clearly shows the set of changes by the National Government to employment law are failing New Zealanders.
"There is no evidence that 90-day trial periods have led to the creation of a single job. In fact, it shows that tens of thousands of workers are being dismissed under 90-day trials each year."
The MBIE report says it is difficult to determine if there has been an increase in employment resulting from trial periods.
The CTU says that last year, 27 per cent of employers dismissed at least one person on a trial period.
"This is up from 19 per cent the year before," Kelly said. "Since at least 69,000 employers used trial periods, this equates to tens of thousands of workers dismissed."
The Employers and Manufacturers Association's general manager, David Lowe, said a survey of 518 employers the association did last December found 69 per cent of the businesses were using trial periods and 35 per cent said they hired sooner. Eight per cent had created a new position because there was a trial period.
"Employers tend not to take risks on hiring people they think could present an employment problem (young people coming out of prison, people returning to work, migrants etc). Those are the people that the proponents of the 90-day trial periods are wringing their hands about. For, some the alternative is to remain unemployed."
He quoted the example of a new sales delivery position being created to try out a new geographical area that had proved a success.
"They wouldn't have created the position if they didn't have the safety net ... "
Lowe said trial periods were the norm in many countries and helped create jobs.
But the CTU says international evidence suggests trial periods can lead to more "churn" by increasing hiring and firing.
"Trial periods are no substitute for good recruitment and performance management processes. Suggesting to employers that they can skimp on these can lead to bad hiring and HR practices."
Lowe said the Holidays Act needed to be modernised to deal with variable hours of work and computerised systems that calculate pay and leave.
He said the EMA supported the section in the law that entitles employees to two consecutive weeks of leave, and cashing in one week was a matter of choice. It was also useful for sudden events such as funerals or family crises.
But Kelly said the "cashing up" of annual leave was being used primarily by workers on low incomes to supplement their inadequate take home pay in lieu of a pay increase — 46 per cent didn't get a pay rise last year.