The Green Party wants New Zealand to embrace 3D printing technology by encouraging its use in schools, universities and business.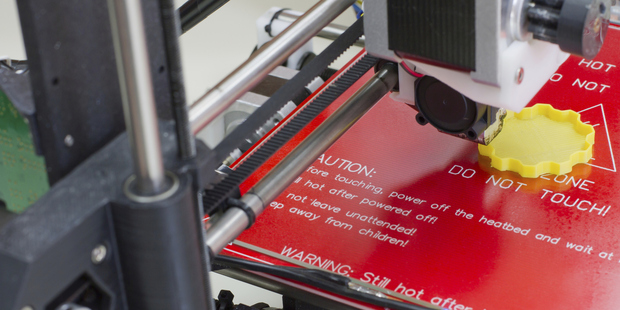 ICT spokesman Gareth Hughes said other countries were already investing heavily in digital manufacturing and New Zealand risked being left behind.
He released a plan this morning to investigate whether New Zealand could become a hub for 3D printing - the creation of three-dimensional objects using digital files.
A Green government would develop a national strategy for digital manufacturing. A new taskforce would be created to investigate the technology and to encourage its development in schools and universities. Greens would also provide funding to community-run workshops and consider creating a centre of excellence for digital manufacturing.
"New Zealand has a unique chance to position itself at the forefront of an emerging new technology that the Economist says may have as big an impact as the coming of the factory," a Green policy paper said.
3D printing was already used in New Zealand to make movie props, hearing aids, orthodontic braces and other products.
Mr Hughes said New Zealand could never compete with Chinese or Indian factories for mass-producing low-cost products.
But Greens believed 3D printing could be the sort of niche technology that late scientist and entrepreneur Sir Paul Callaghan urged New Zealand to pursue.
Digital manufacturing could also be more environmentally friendly because it created less waste and required less energy output.
The National-led Government has allocated around $13 million to nine New Zealand organisations to research new materials, including 3D printing.
Government agency Callaghan Innovation has recently invested in a second 3D metals printer at Tauranga company TIDA.
But Mr Hughes said Government did not have a 3D printing strategy and had been "conspicuously quiet on the opportunity for additive manufacturing in New Zealand".
Customs New Zealand commissioned a report on 3D printing last year, which prompted former Customs Minister Maurice Williamson to warn that the printers could eventually be used to create weapons or drugs.
The Green proposal was one component of the party's green innovation policy for this year's election.
The party has already announced a proposal for a $120 million Green investment bank.
Read the policy paper here.