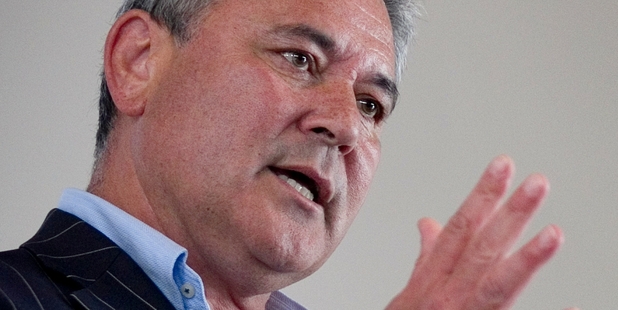 The Auckland Council has money for the Parnell cathedral and Lopdell House in Titirangi but no money to upgrade marae, says Independent Maori Statutory Board member John Tamihere.
His comments came during a debate on a report which found the council had made a strong commitment to lift the lot of Maori but spent very little money on doing so.
The finance and performance committee last week accepted the report prepared by KPMG for the Independent Maori Statutory Board, which has been frustrated at the lack of financial support by the council for Maori outcomes.
The report said there had been "very low levels of expenditure on Maori outcomes" over an 18-month period.
Mr Tamihere criticised the "tyranny of the majority around the council table" for funding projects like Parnell cathedral while ignoring spending on marae.
Board chairman David Taipari added community housing on Maori land and developing a significant annual Maori event in Auckland to the list of shortfalls.
Mayor Len Brown welcomed the report, which, among other things, calls for a "top down" approach to ensure financial commitment and understanding of Maori priorities.
He said funding involved complicated issues, such as incorporating Maori outcomes into the more generic policy of housing, which were best addressed in next year's 10-year budget review.
Councillor Cameron Brewer said the council did not accept a $295 million funding package for Maori when it set the first 10-year budget in 2012 but a lesser amount of $50 million which at the time Mr Brown said "would become a reality".
"The Maori Statutory Board are holding us to account. The budgetary promises have fallen short and the political promises have also fallen short," Mr Brewer said.
The report found the council spent $975,633 on projects with specific Maori outcomes in the 2012-13 year out of a budget of $5 million, including $139,000 for the Matariki Festival.
It also criticised the council for "incorrectly" including stormwater spending as part of the $5.44 million budget for specific Maori outcomes in the 2013-14 budget.
The KPMG report proposed a plan over the next year to get greater detail on council spending, review budgets and determine funding and specific projects for Maori in the council's next 10-year budget.
Maori spending
• Maori Statutory Board frustrated at level of spending on Maori issues
• Mayor Len Brown promises to do better in new 10-year budget
• Cameron Brewer says mayor promised "funding would become a reality" in earlier 10-year budget
• Rerun of funding for Maori in next year's 10-year budget review.