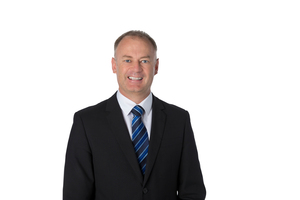 Labour will face a strong challenge in one of its few regional urban electorates in this year's election after National selected sitting three term Mayor Jono Naylor to face off against Iain Lees-Galloway in Palmerston North.
Mr Naylor served as a city councillor in Palmerston North for six years before being elected mayor in 2007.
"It is a privilege to serve Palmerston North as Mayor, and while this is not a decision I have made lightly, I firmly believe that I can better serve the interests of the city through representation at a central government level," Mr Naylor said following his selection earlier today.
"I believe that the best future for all New Zealanders will be achieved through the re-election of a National-led Government."
Mr Naylor's selection represents a strong threat to Labour's claim on the city which it has held since 1975.
Former Labour Cabinet Minister Steve Maharey's 5500 majority in 2005 was cut back to just 1117 in 2008 when Iain Lees-Galloway succeeded him as Labour's candidate.
Mr Lees-Galloway built the majority back up to 3285 in 2011.
Mr Naylor said he would resign as mayor if elected to Parliament.
Mr Naylor's selection comes a few days after Social Development Minister Paula Bennett was confirmed as National's candidate in the new Upper Harbour electorate, and former tobacco company lobbyist Chris Bishop was confirmed to stand for National against Labour's Trevor Mallard in Hutt South.