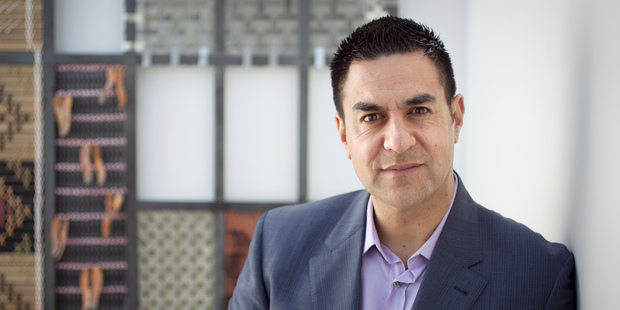 Labour's chances of a strong showing in the vacant Maori seat of Tamaki Makaurau are diminishing after broadcaster Julian Wilcox's confirmation that he was not a contender left the party with only a single nomination.
Rumours that Mr Wilcox would put his hand up for the candidacy increased after frontrunner Shane Taurima was ruled out last week by Labour's council.
Mr Wilcox's employer, Maori Television, dispelled those rumours yesterday, saying he was committed to his job as head of news and current affairs.
That left just one nominee, the comparatively low-profile Auckland teacher Will Flavell, who is a member of the Henderson-Massey Local Board. The deadline for nominations closed two weeks ago but it could still be reopened. The ruling New Zealand Council will meet Labour's Tamaki Makaurau local electorate committee on Thursday to discuss their options.
It is understood Mr Wilcox was told he had to make a decision about any political ambitions and he was going to discuss it with his family over the weekend.
Maori TV was under pressure to clear any perceived conflict of interest after Mr Taurima was found to have campaigned for Labour while working at TVNZ.
Mr Wilcox has consistently refused to confirm or deny whether he would seek the Tamaki Makaurau nomination. Maori TV yesterday put out a statement to end "media speculation".
Chief executive Paora Maxwell said Mr Wilcox had given an "unequivocal statement" in writing that he was not seeking political office.
Maori TV "will continue to value our editorial independence in providing impartial and independent news coverage", he said.
Tamaki Makaurau Labour electorate committee member Shane Te Pou said he was gutted that Mr Wilcox did not put his hand up for Labour.
"Head office has got a lot to answer for here. This whole process has been politically mismanaged. We are now about 100 days away from an election and we don't have a candidate in ... one of the most, if not the most crucial seat in the country."
He said Labour should have at least six nominations for the seat, but the selection process was not open enough and was too dependent on "shoulder-tapping".
The Maori Party has chosen Rangi McLean as its candidate. The Greens have chosen Marama Davidson, a former Human Rights Commission educator.