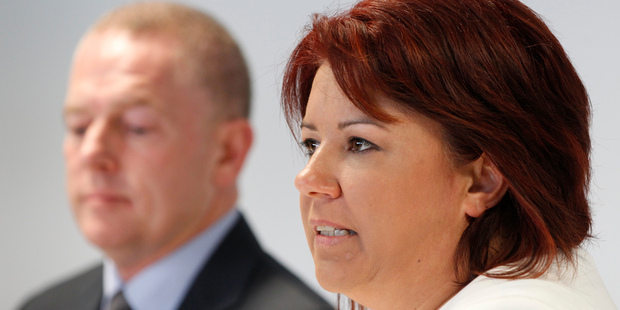 The Government is putting another $100 million into getting beneficiaries such as solo parents and the sick into work and stopping them ending up on welfare in the long term.
But beneficiary advocates say there was nothing in the Budget to create the jobs for them to take.
Social Development Minister Paula Bennett said the funding of about $25 million a year would provide 8000 more spaces in employment and work-readiness services for those who are at most risk of ending up on benefits long term, such as solo parents, the sick and invalids who are deemed able to work.
The controversial welfare reforms mean all beneficiaries are now work-tested and those who can work are expected to look for a job and take one if it is offered or have their benefits cut.
As part of the programme, Ms Bennett promised to boost the support required to get people ready for work and the $100 million yesterday added to last year's $188.6 million for support for all beneficiaries.
Ms Bennett is also boosting funding for her pledge to address the problem of children at risk of abuse or neglect with an extra $33.2 million for the new Children's Action Plan, including creating eight new "children's teams" specialising in identifying at-risk children. There are currently only two of the teams, in Rotorua and Whangarei, set up last year as a trial.
The Budget also included $13.7 million for Child Youth and Family, which Ms Bennett said faced a huge increase in demand as the number of notifications of child abuse increased.
Labour's Jacinda Ardern said it was good to see some dedicated funding toward the children's teams and more for CYF, but doubted it would be enough to keep up with the need for the services. She said the number of notifications had increased from just under 50,000 in 2009 to about 62,000 last year.
Auckland Action Against Poverty spokesman Alastair Russell was critical of the Budget, saying there was nothing that might create jobs for beneficiaries to go to. He was sceptical that the 15,000 National claimed had gone off benefits in the past year had gone into jobs.
On the table
$100m to get beneficiaries at risk of long-term benefit dependency into work.
$33.2m for children at risk of abuse and neglect, including eight new "children's teams" and more funding for Child Youth and Family.