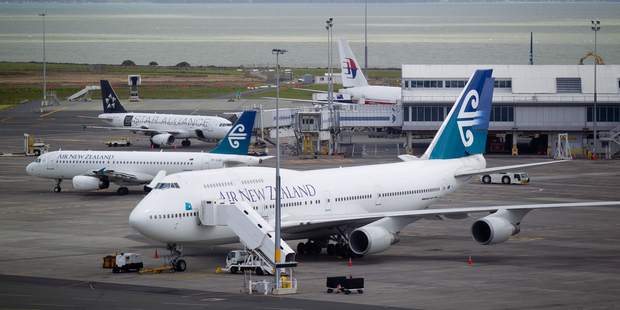 City residents are upset about Auckland International Airport's 30-year vision and say the business is failing to deal with noise issues.
The Plane Truth's Lorraine Clark, of Royal Oak, called for urgent action on noise issues, given the anticipated increase in visitor numbers.
The airport has released Insight Economic's 45-page report, estimating huge regional economic benefits from the airport's growth, rising passenger numbers, increased employment and contribution to regional growth. The plan will create a $2 billion regional gross domestic product uplift, 27,000 new construction jobs and boost Auckland household incomes by $1.4 billion, it said.
An airport spokesman said Plane Truth had expressed concerns about the Northern Smart Approaches trial which ended last October. The draft report of that trial was due out by the end of May, he said.
But Lorraine Clark said that trial had demonstrated the company's reluctance to recognise the need to investigate alternative options.
"There are a range of benefits to be had without the need to compromise the environmental amenity of a large swathe of Auckland city. One is to utilise industrial areas and the Manukau Harbour as stated in the [Northern] Smart Approaches' PR document. Designating areas as industrial when they are patently residential is not good enough," she said.
Profit was being put ahead of negative environmental effects in large areas of the city but she said the company must examine a range of options to keep noise down.
"I would ask Auckland Airport to consider very carefully before committing to a course of action that would seriously disadvantage a significant sector of Auckland residents," she said.
"Increased business is great, however not at such great - avoidable - cost to the community," she said.