Foreign Affairs minister warns that with new criteria whaling programme could be resumed.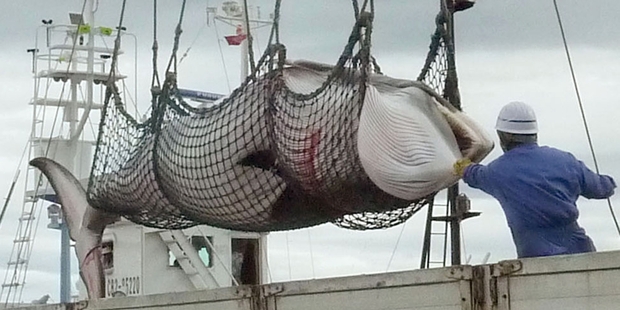 Foreign Affairs Minister Murray McCully says government and activists should not be gloating about a court decision to halt Japan's whaling programme because the issue was not yet settled and antagonising the Japanese Government could encourage it to resume its whaling activities.
Mr McCully said an historic International Court of Justice ruling which halted Japan's annual slaughter of whales in the Southern Ocean did not conclusively signal the end of whaling in the region.
"It's not all over. The Japanese Government will consider the decision and consider whether they want to try and devise some new programme that does not meet the terms that the court has spelled out."
The UN court ruled that Japan had failed to prove that its pursuit of whales in Antarctic waters was for scientific purposes.
Japanese officials said that the government would respect the court's decision.
But the ruling related specifically to Japan's hunting of around 900 minke and fin whales for scientific purposes - known as Jarpa II - and its government could reapply for a different permit.
It could also decide to break away from the International Whaling Commission (IWC). Iceland and Norway continued to defy the commission by hunting whales commercially.
Mr McCully said it was a promising sign that Japan had confirmed it would remain as an IWC member. He was confident that the judgement would make it difficult for the country to resume whaling in waters south of New Zealand.
Watch: Court stops Japanese whaling ships

It could also form the precedent for preventing whaling in other regions, such as the northern Pacific Ocean, where Japan catches a smaller number of whales.
Green Party oceans spokesman Gareth Hughes said New Zealand needed to continue diplomatic pressure on Japan to make sure it did not exploit any legal loopholes.