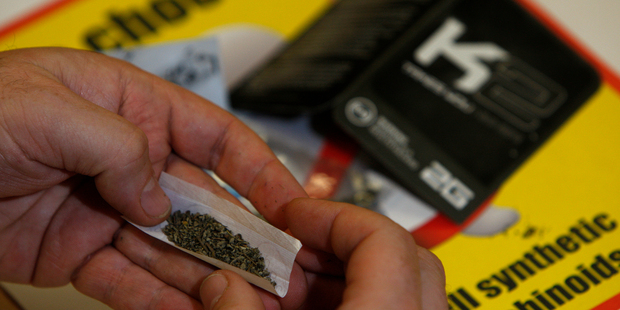 Government regulators have agreed to shut down Hamilton's six "legal high" synthetic drug shops, as a new law, passed last year, finally bites into an industry once worth $30 million yearly.
The Psychoactive Substances Regulatory Authority, an arm of the Ministry of Health, also closed two shops in Hastings last weekend - the first outlets closed under provisions in the new law allowing local councils to regulate the location of legal drug shops. Although all the closures are for 21 days initially, they are expected to be confirmed if the authority establishes that they are in locations not allowed by council policies.
Industry spokesman Grant Hall said retailers were considering a legal challenge to the Hastings policy, which forced the two shops to close because they are less than 300m apart and one is near a place of worship. "They have created a prohibition city," Mr Hall said. "That is not what the act intended."
Hamilton West National MP Tim Macindoe, who intervened with Hamilton East colleague David Bennett to speed up the closure of Hamilton's six shops, said the local council's policy was supported by "the vast majority of the people of Hamilton".
"I'm pretty optimistic that this will mean there will be no legal-high shops in Hamilton permanently," he said.
The Psychoactive Substances Act was intended to create the world's first pre-market approval system for new recreational drugs, promising approval if drug makers could prove a "low risk" of harm to users through clinical trials.
But it also banned the sale of the drugs in dairies, supermarkets, petrol stations and liquor stores, and empowered councils to impose local bans in specified areas or close to community facilities.
Hamilton's policy bans outlets from all areas outside the central city or within 100m of not just schools and churches but a long list of facilities, including Work and Income offices, pharmacies, the river walkway, stand-alone public toilets and all bus stops used by at least 20 passengers a day. All six existing shops contravened the new policy.
Legal highs
*World-first law legalises drugs proved to be "low risk''.
*Local councils can control drug shop locations.
*Hastings and Hamilton councils have closed all their drug shops.
*Other councils, including Auckland, still preparing policies.
On the web
www.health.govt.nz