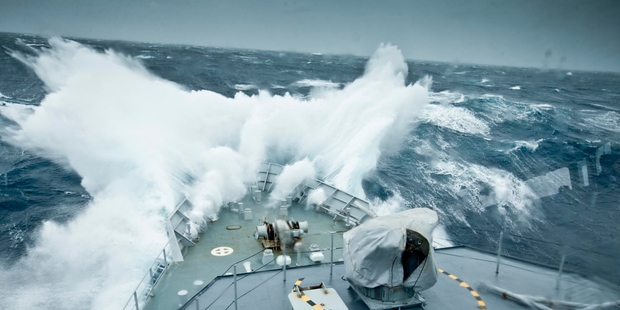 A New Zealand Navy vessel with Conservation Minister Nick Smith aboard was forced to seek refuge after encountering hurricane-force winds and 14m swells in the Southern Ocean.
The HMNZS Wellington, which received superficial damage in the storm, is a New Zealand Royal Navy Offshore Patrol Vessel [OPV] with 80 people aboard as part of a scientific expedition to the sub-Antarctic islands. The vessel departed from Bluff on Sunday and was due to return on March 6.
The ship's Captain, Lieutenant Commander Phil Rowe - a 28-year Navy veteran - last night told the Herald via satellite phone that the conditions on Monday were some of the most "intense" he had ever seen.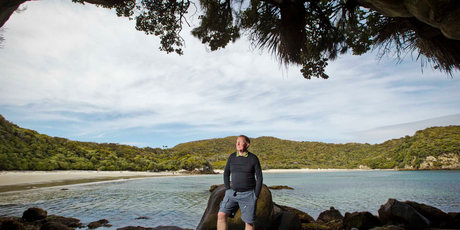 "It was probably the highest seas that I've seen in my naval career."
The swells reached 14m high and winds topped out at 70 knots, he said.
The worst of the storm lasted about two hours, but it left "big seas".
The captain knew the conditions were going to be rough, but he did not expect the sea to build so quickly. He was forced to make the decision to not continue to the Auckland Islands.
"I turned the ship into the sea to basically ride it out."
The ship was last night anchored in a bay at Stewart Island receiving repairs to "minor damage", such as broken computers and shelves.
The expedition plans to continue on an amended schedule, leaving for Campbell Island tonight.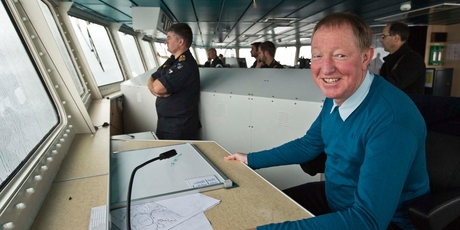 A Navy spokesman said personnel on board came away unscathed, apart from some non-navy personnel who suffered seasickness.
"Understandably some of them are seasick and that's a new experience for them but for our lot it's pretty much business as usual - not to say they [Navy personnel] are not being very empathetic and hospitable."
A spokeswoman for Nick Smith said he was handling the weather well and was "fine".