Former boxer says he has been advised to get more community experience before politics.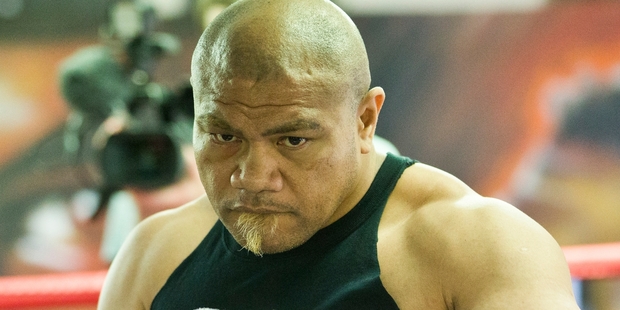 Former boxer David Tua says he may consider delaying a run for Parliament until 2017, but he wants to meet with more political parties before making a final decision.
Tua met with the Mana Party on Monday to discuss a future in politics following his retirement from boxing. He also spoke with the Maori Party in December about running in the general election this year.
Tua told the Herald the discussion with Mana leader Hone Harawira, Mana candidate James Papali'i and broadcaster Willie Jackson had made him consider getting more experience in the community before making the jump to politics.
"I think the vision for now is working with youth and working within the community and to serve within that is more important than running.
"But I think it's important to sit down with other people and other parties and make a decision from there."
He planned to also meet with the Conservatives and New Zealand First.
Mr Papali'i said if Tua were to enter politics this year it would be "too rushed" and "he wouldn't feel confident".
"He hasn't really done much other than boxing. He has a desire to work within the community and the political arena might come in the next election. In three years, he'll be in a better position."
Mana was helping to develop a role for Tua at the Manukau Urban Maori Authority, an organisation led by Mr Jackson.
Tua said he had not yet accepted the role, which would involve mentoring young people after their release from prison. He said that if he accepted the job, it did not mean he was aligning himself with Mana.
"At the end of the day it's about working with our youth - it's not supporting one [party] or another," he said.
Mr Papali'i said he would be "very surprised" if the Samoan-born New Zealander opted to join the Maori Party.
"He's going to be working with us, we will put up a plan for his future employment and I think Mana would be a natural option for him."
Mana and the Maori Party believed that Tua would grow their Pacific support by running in a South Auckland seat.